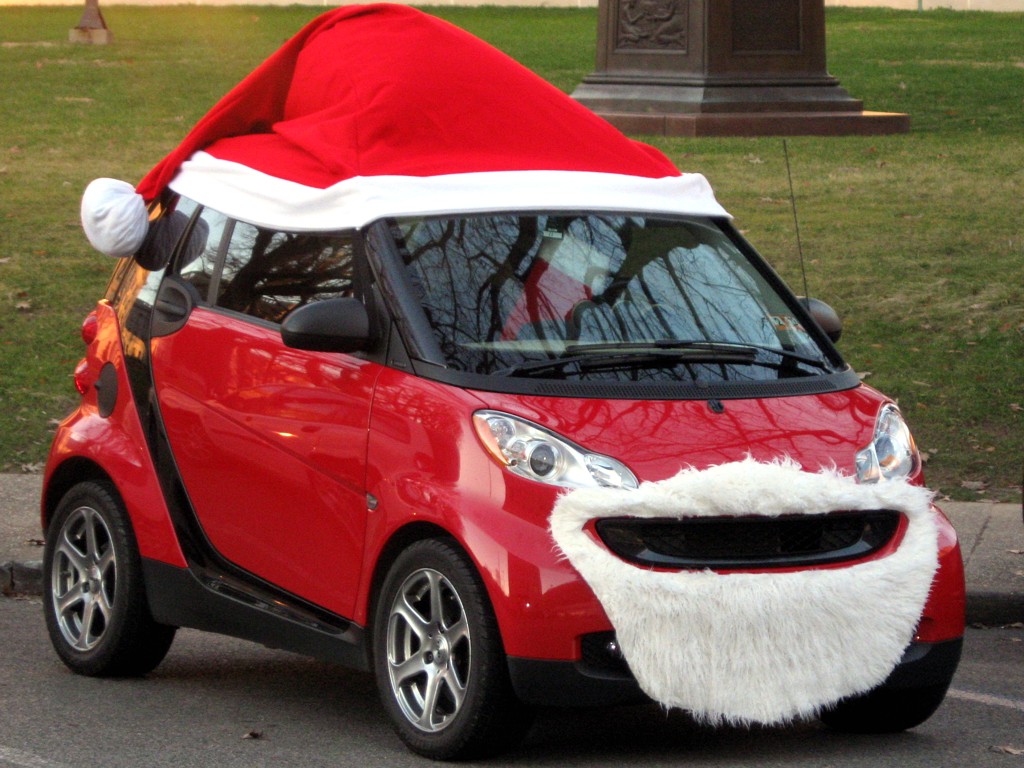 We all know their names. Dasher, Dancer, Prancer, Vixen, Comet, Cupid, Donner, Blitzen and of course, everyone's favorite HID headlight, Rudolph. Since 1823, these dedicated cousins of the common 'deer have been pulling Santa's huge sleigh around the world from the North Pole to deliver the magic of Christmas to good little boys and girls around the world. With the global population reaching seven billion, Santa's methods seem slightly more antiquated every year. With Santa's elves making mostly iPad Mini's and Wii U's instead of Barbie and G.I Joe's, it might be time to update his ride. We are looking for something that has the cargo room and towing capacity for this job. It also needs the cool factor. Santa is one of the most recognized symbols on the planet, he needs a car that fits that status. For the purpose's of this argument, let's assume that the vehicle is enriched with the same magic that his sleigh and reindeer are right now.
VW Touareg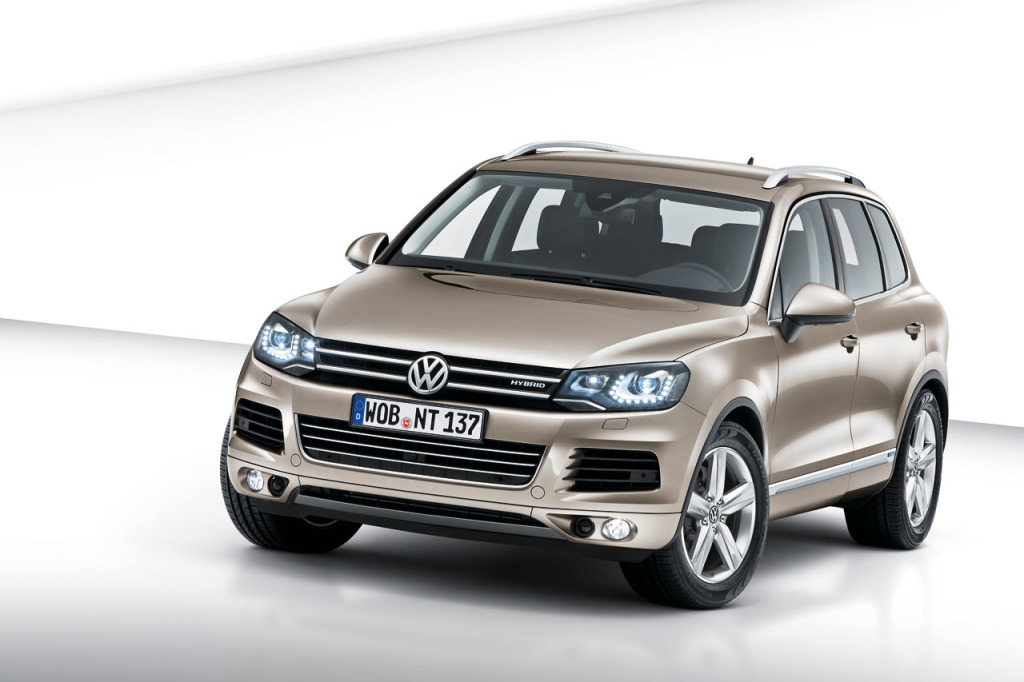 Ole' Saint Nick is all about the people. He doesn't see really care if you are part of the 99% or the 1%. He doesn't really care if you are an up tight New York yuppie or a hipster from Portland. Just as long as you have been a very good little boy or girl. Since VW's were originally designed to be the "People's Car", the Touareg seems like a fitting match. As the head of what is surely one of the largest enterprises on the planet, I think Santa deserves the upgrade to the executive trim level. This includes all the regular fittings and a few extra that make it worth the price tag.
The 285 bhp DOHC V6 makes it the weakest truck on this list and with only a little more that 60 cubic feet of interior cargo space with the back seats down, its not the largest interior either. Though its internal cargo isn't the biggest, it can tow slightly under 8000 lbs behind it. Not a small feat by any means. I don't think that Santa will mind the usual plethora of standard luxury trimmings. Leather, high end sound and great HVAC.
Its not the greatest car for this job, it is surely not a bad option. Truth is, it is better than his sleigh. As his daily driver for the other 364 days, this is a pretty great car too.  Since its German, you know you can count on it to be a pretty great build quality. Something you have to consider when you've got the magic of Christmas resting on your shoulders.
Porsche Cayenne Turbo S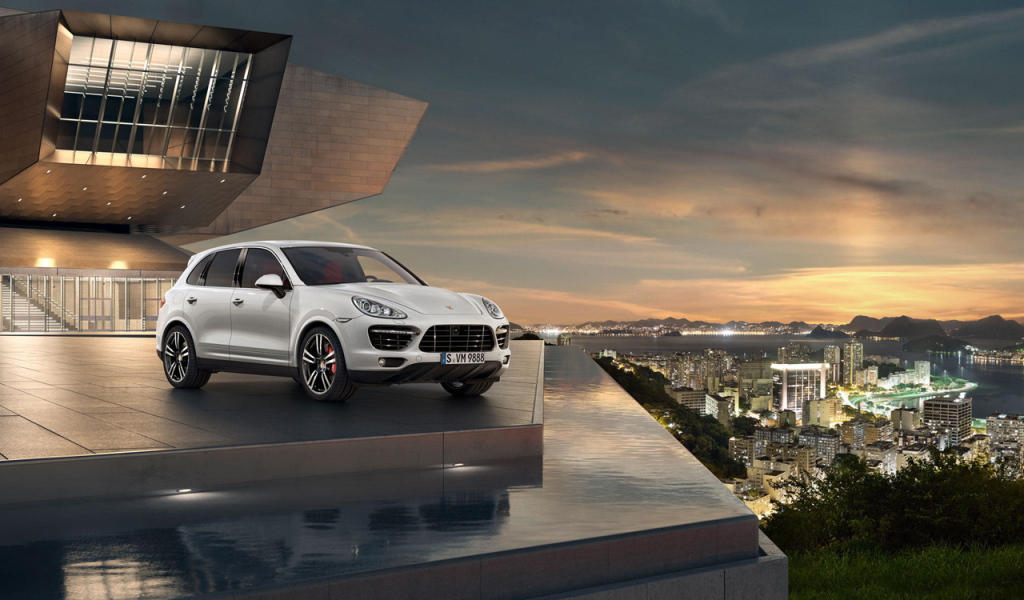 550 bhp, twin turbo, 4.8 V8. Track tested top speed of 170 mph and a stand still to 60 speed of 4.2 seconds. Not to mention a 8 speed tiptronic transmission and a sticker price that falls just short of $150,000. Sounds like a European sports car doesn't it? What is I now told you that it can tow almost 8000 lbs and has 60.2 cubic ft of cargo space? Now it is a bit more confusing isn't it? This is the magical dichotomy that harmoniously exists deep at the heart of the Porsche Cayenne Turbo S and isn't that what Christmas is all about ? Coming together to over come differences.
Being the top of the Cayenne line, this truck was really built for one purpose. To move… fast. While it may not be the most cargo efficient SUV on the market, it makes up for it with the performance of a low level F1 car. Assuming that Santa's magic is adaptable, this is one of the few truck I may almost believe could traverse the world in the requisite 24 hours.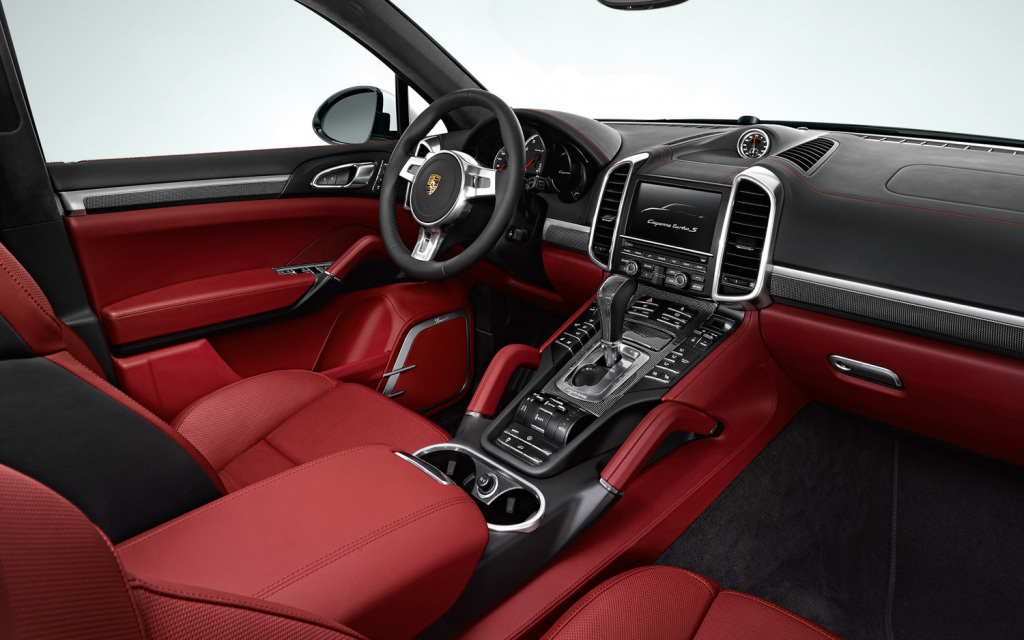 While it includes all the necessary accoutrements to be listed as a Porsche, there are some pretty interesting little extras on this monster. Most eye catching of these is the Bose 500W, 14 speaker sound system, including a stand alone 200W active sub. If this deafening level of quality sound still isn't enough for Santa to play his favorite carols, he can opt for the Burmester, 16 speaker, 16 channel, high-end surround sound system. Not a bad way to stay entertained though a long work day. Plus it is just ostentatious enough to blend in at an L.A fund raiser or New York City gala. Blending in is the key when you are the most well known myth in the world. Big Foot should take a tip or two.
Cadillac Escalade ESV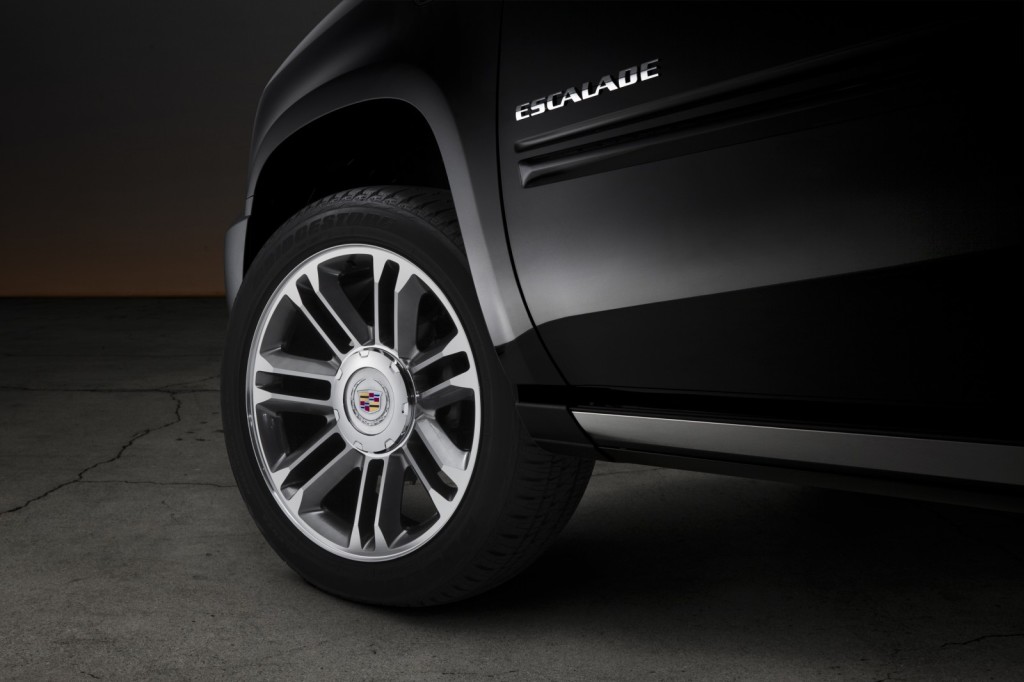 When considering huge vulgar trucks, jam packed with features and luxuries, few are better experts than rappers, Hollywood's young "talent" or just overly showy douchebags. According to most of them, the perfect vehicle to for them and their posse is clearly the Cadillac Escalade ESV. Just ask Vince, Turtle and the boys. Despite the clear Hip Hop music video appeal of this beefed up limousine on 22's, this truck is oddly well suited for the task at hand. With all 6 rear sitting spots put down, this truck boasts an impressive 137 cubic feet (most people's first New York City apartment) of cargo space. That's a lot of iPods and Xbox's. That might even be enough room for that Fiat that the teenaged girl down the block has been eyeing. Chances of her not being on the naughty list though… a bit more slim.
The vehicle itself and all its cargo is being pulled 403 bhp 6.2L Vortec V8, not sure how many reindeer power that might be. That power can be used to tow up to 8300 lbs, that not a small number. That is well over twice the weight of that Fiat. The interior is actually very well appointed. This is especially true of the Platinum trim level. At this level, just about everything is standard. This included more sensors than a hospital ER and HID headlights that render Rudolph obsolete. The interior on this level is full of leather everything, heated everything and a sound system that makes blasting "Christmas in Hollis" a whole lot more entertaining. Don't you think that Santa deserve's the best? He gives us so much already.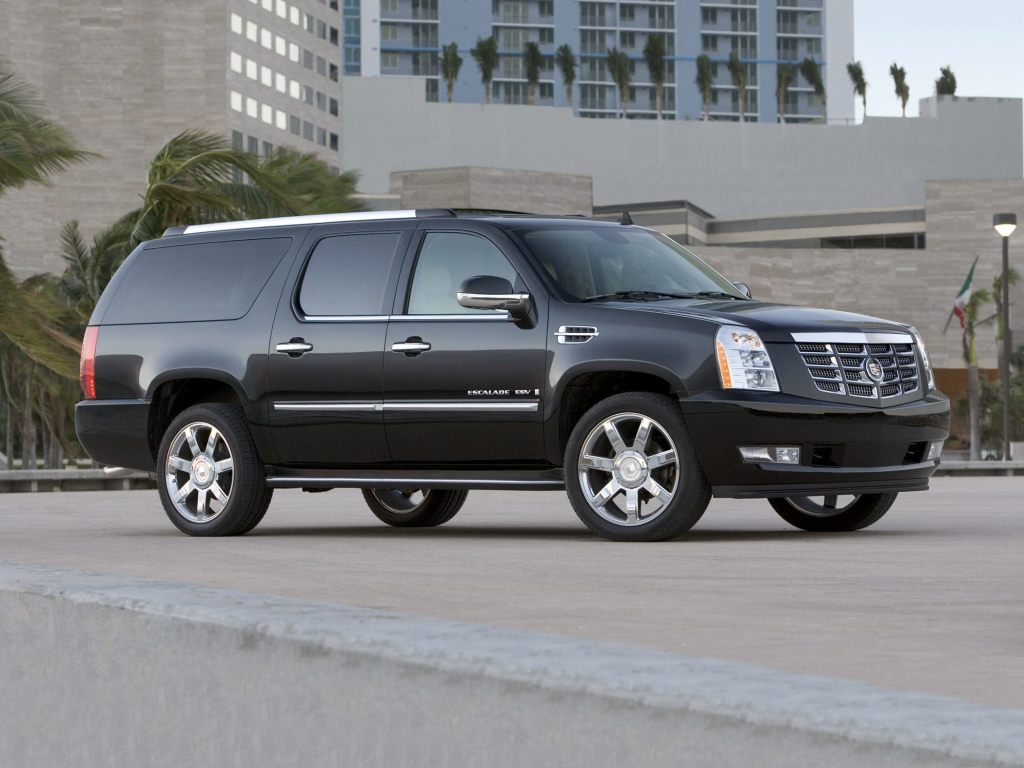 Of course, good ole' Saint Nick is all about doing good. In the modern world, that means being a crusader for all things "green". Lucky for him, this mammoth monstrosity is available with less powerful, yet far more efficient, hybrid power train. Not only can Santa help save the world from the perils of Carbon based emissions, but he can do so with a massive "Hybrid" logo on the side of his sleigh. What the point of being good if no one see's it.
Mercedes Benz G63 AMG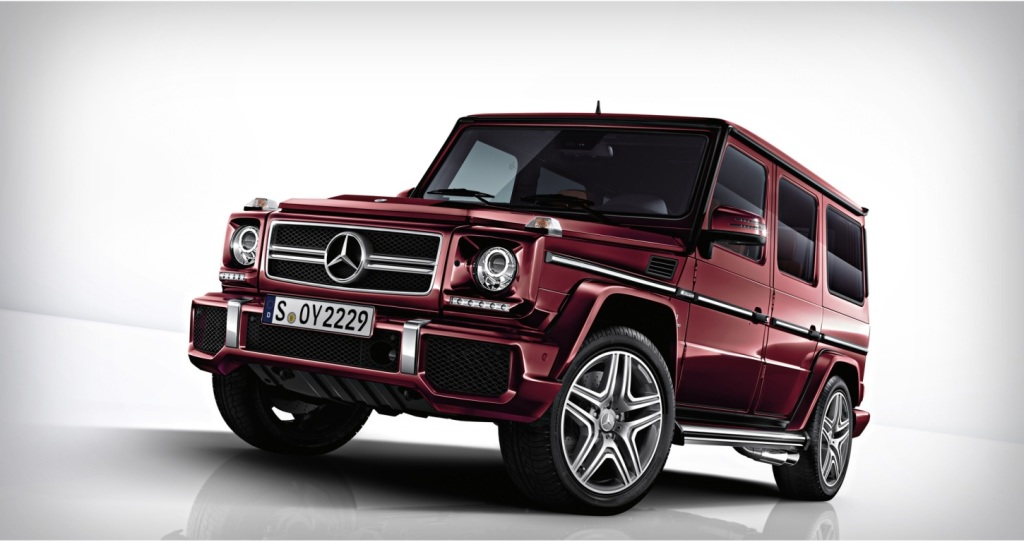 Now we like to pretend that Santa is a one man show. Sure we know he has Mrs.Claus, the elves that run the shop and of course the reindeer but truth is, an operation like his is probably massive. Getting into and out of millions of homes unnoticed and delivering the package is a feat that requires precision and planning. It probably also requires a pretty good security and logistics team. Someone to scout ahead and take care of small children that may be up past their bed time for a peak of the Big Man. Santa's security team, probably a couple of ex-SAS or Navy Seal types, need something to ride in as well. What do you give some of the best trained "situation control experts" on the planet to move around in? If I were Santa, it would be this German tool for perfection.
The G63 is not short the power for quick response. With a 560 bhp, bi-turbo V8 and a 0-60 time of under 6 seconds, this is how you get them there fast. Adding to the exceptionally limber suspension and impressively even weight distribution is three sequentially lockable differentials. It can even climb and descend on an 80 degree incline and a 54% lateral slope. Not a bad way to get parking on the roof before Santa gets there.
2013 Land Rover Range Rover Supercharged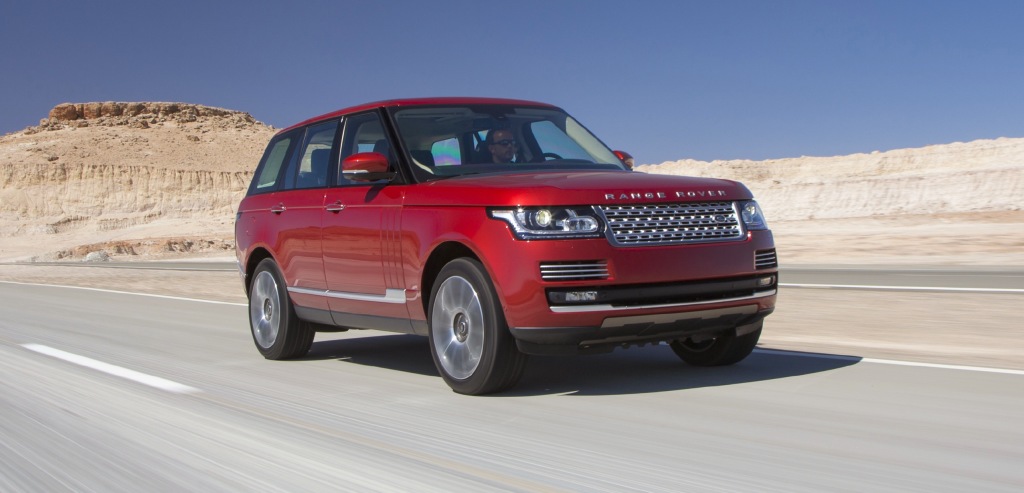 There are quite a few kids out there. They are all over the world and they all need their toys. Ideally, Santa needs something that can go anywhere and do anything. It wouldn't hurt for it to have some style as well. if you are going to traverse every terrain known to man, the Range Rover is what you want to be in when you do it. This new 2013 model is a full redesign and it is packed full of new features.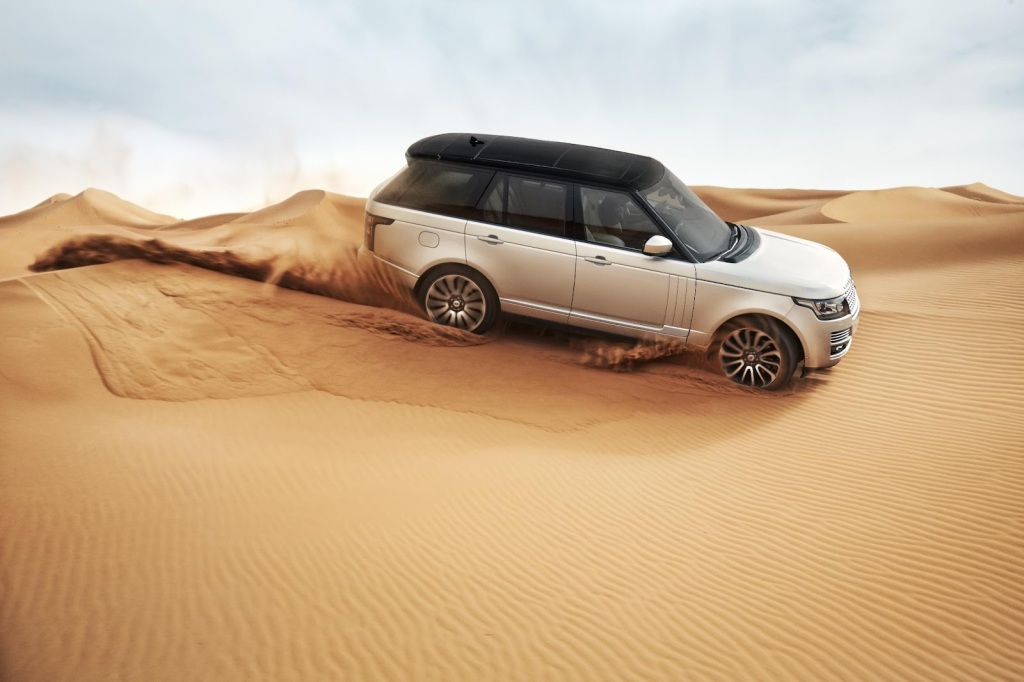 Powering the new beast is a supercharged 5L V8. The loadspace with the backseats down is over 2000 liters and with a towing weight over 7700 lbs, this is an impressive work horse. Still this truck is about getting Santa to the places where kids have been extra good but maybe the people responsible for infrastructure maintenance have not been. This is where the 11.6″ off-road ground clearance, 35.4″ wading height and an off-road approach angle of over 38 degrees really helps. Land Rover's patented Terrain Response system means he simply flicks a switch and just as easily traverse the sands of the Sahara as the great ice fields of the North Pole. I guess no more issues getting into the driveway at the workshop.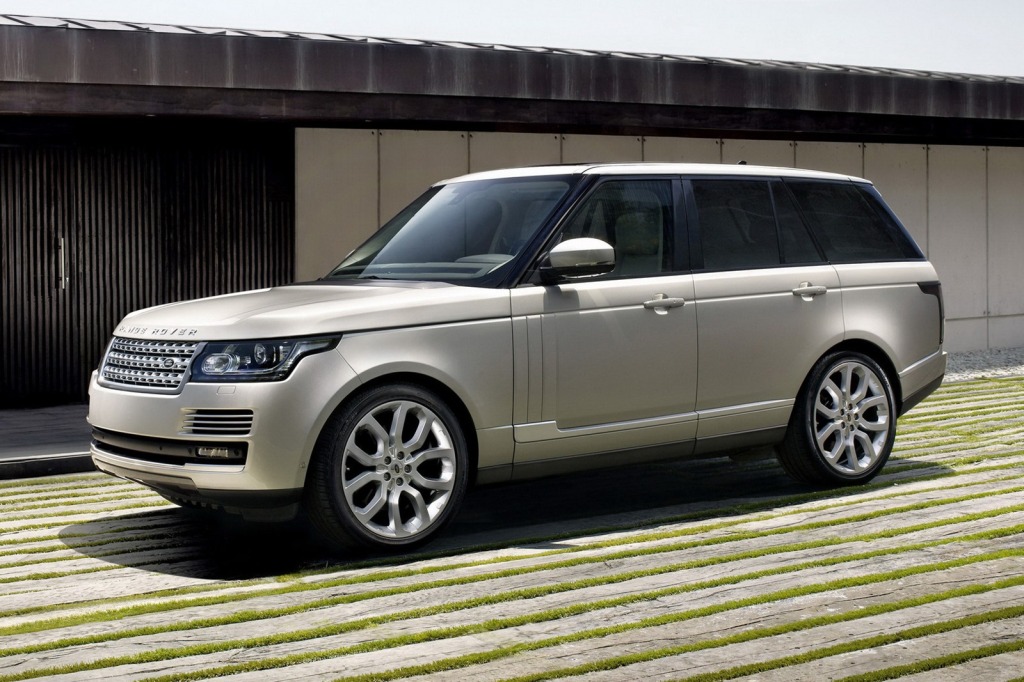 Santa has to sit in this car for 24 hours straight and it isn't an easy 24. With all that running around, you want something that doesn't feel like torture while inside it. Now I could tell you about the near perfect Ebony grained leather, the 3 zone climate control, the 380W state-of-the-art Meridian sound system or the beautifully polished wood grain accent, but then again its a Range, are you really surprised? Saying that this car is well appointed is like saying the Queen is quite regal, it's a no brainer. What really makes this car worth sitting in, are the things that make it great to drive, like Command Driving Position, an 8 speed transmission, electronically assisted power steering and cornering brake control. There are quite a few of these driver assist features that make even the most complicated on and off-road driving maneuvers as simple as flipping a switch and simply putting your foot down. When driving more than 20 minutes, there are few other cars I usually want to be sitting in. That said, a 24 hour world rally… there are very few other options that fit the bill. Something tells me he may like it in the Firenze Red with the 21″ wheels (Hint Hint Mrs. Clause).
Dreaming of A White Christmas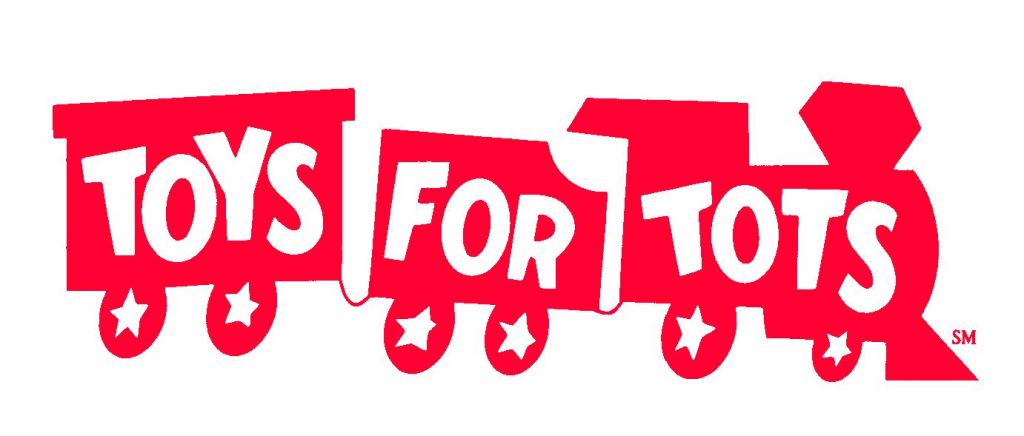 As children around the world wait pensively, with cookies and milk in hand, for Santa this Christmas eve, there will unfortunately be children out there that won't even have a roof for the jolly man in the red coat to land on. Whether because of poverty or because of the natural disaster last month, many children won't be getting anything this Christmas. Lucky for them, there are some great organizations that help kids in just such a situation. You can help be Santa for a kid in need this year by helping out and donating to Toys for Tots. The national charity program is run by the United States Marine Core and have been saving the dream of a perfect Christmas for millions of children across the nation for over 50 years.