Break Check – Trick or Treat -10/27/14
Hey there AK readers. It seems the dreaded work week has reared it's ugly head once more. The weekend with it's crisp autumnal air, apple and pumpkin picking, fresh ciders and evenings of cold beers by the fire are firmly behind us and ahead is a long and surely exhausting week of dim tube lights, reports no one will read and that one unbearable tool from Sales who always finds a reason to send "urgent" emails. If only in the middle of all this, there was an escape. A beautiful place where one could catch up on the week's automotive affairs. If only there was a place to escape to on the clock and laugh as we scrolled through something you know you find more interesting than that email of Jamie in accounting's son's 3rd birthday. Guess it's time to pull out that thermal of fresh, hot apple cider and turn the screen as far from the entrance of the cubical as possible. Time for a little Break Check.
Trick – 3 Extra Doors?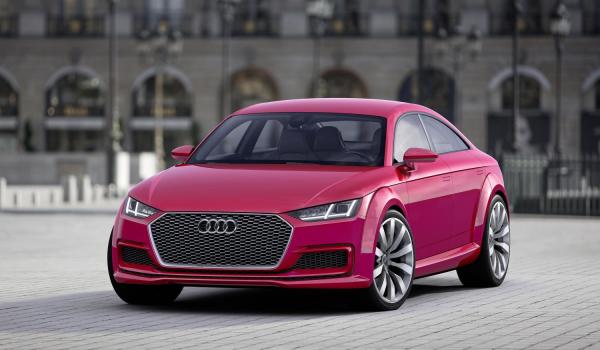 Let's get right into Audi to kick things off. Audi has had long running success with number of their vehicles, but few with as much recognition and curb appeal of the Audi TT coupe or its more free spirited cousin, the Audi TT Roadster. That said, Audi has commissioned a French design house to take a look at what would happen if the beloved staple of the Audi line up were to get a couple extra doors. The results … speak for themselves.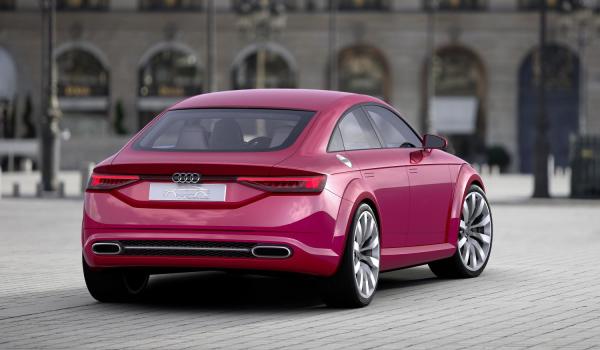 Audi has drawn inspiration from its five-door A5 and A7 Sportback models, which artfully blend the rakish lines of a coupé with the real world practicality of an executive class car, to create the TT Sportback concept. "With the TT, Audi created one of the automotive design icons of the last 20 years," says Prof. Dr. Ulrich Hackenberg, Audi Board Member for Technical Development. "In the years since, we have designed our sporty and elegant five‑door Audi A5 Sportback and Audi A7 Sportback. In our Audi TT Sportback concept show car, we are now fusing both concepts to form a new member of a potential TT family." (Something tells me they are using the term "potential" quite loosely around Audi)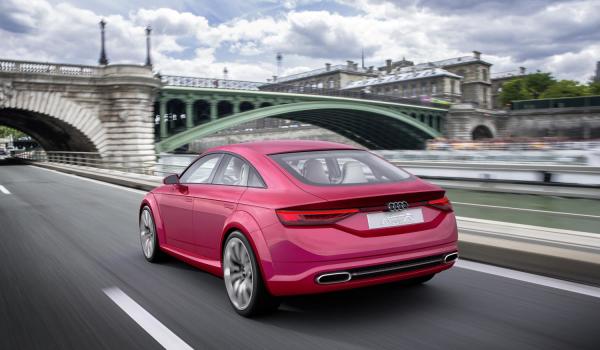 The mighty 395hp output delivered by the Audi TT Sportback concept flows through a seven-speed S tronic twin-clutch transmission to the quattro permanent all‑wheel drive system, helping to peg the 0 to 60mph sprint time at just 3.9 seconds. The sophisticated suspension and the low centre of gravity ensure dynamic handling, and the body integrates a number of lightweight aluminum components. A laser spot that complements the LED high beam is featured in each of the headlights – this innovation from Audi significantly boosts safety when driving in the dark.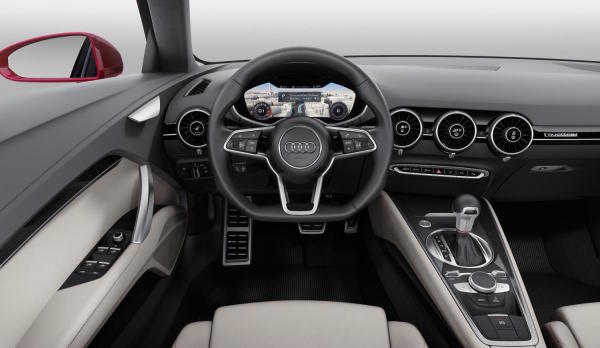 The Audi virtual cockpit dominates the elegantly designed interior of the show car, with the 12.3‑inch screen replacing the conventional instruments and the MMI monitor. The screen provides top-quality graphics and enables the driver to choose between multiple display levels. In the MMI terminal, the rotary push-button features a touchpad that is used to enter characters and gestures as with a smartphone. The operation of the climate control has been relocated to the air vents.
Treat – Free Power For All !!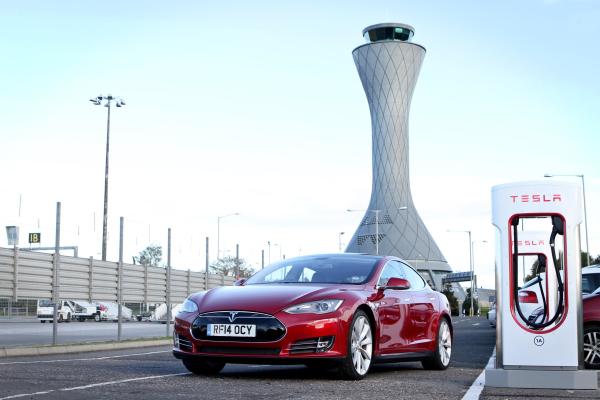 For our next trick, we hop across the pond to the homes of our national forefathers, the British, where green energy wunderkind and all around "goodie-two-shoes" Tesla is continuing to deliver on the promise of made free to use 'supercharging' stations for Tesla owners owners around the world. Already here in the Untied States, you can find these super charging stations at rest stops all along major traveled interstates. In fact, world wide Tesla has 221 Superchargers, making it both the largest and the fastest-growing fast-charging network in the world.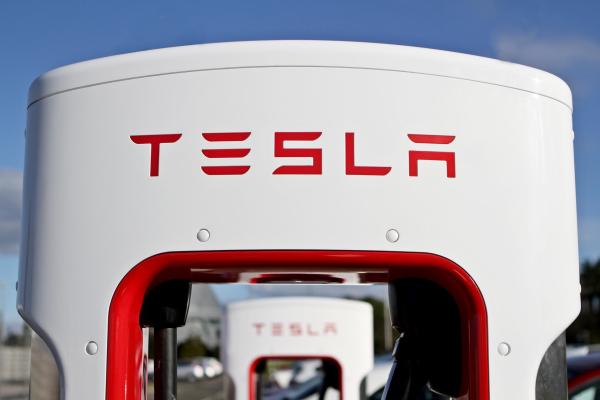 The charitable eco-warriors have turned their attention to the U.K now, with 8 stations already in action and opening up their 9th one this week. The new station, located at Edinburgh Airport, firmly establishes the company's presence in Scotland. This location is part of a network expansion that will soon allow Model S owners to drive anywhere in the UK relying only on Superchargers. Supercharging is free for Supercharger-enabled vehicles. Tesla seems quite excited about their new charging station that can charge a "dead car" to half charge in just under 20 minutes. This could not only mean extending the range of your vehicle by a measurable amount, but could hint towards a long term strategy for Tesla changing the automotive industry permanently.
Something Good To Eat – Metaphorically Of Course!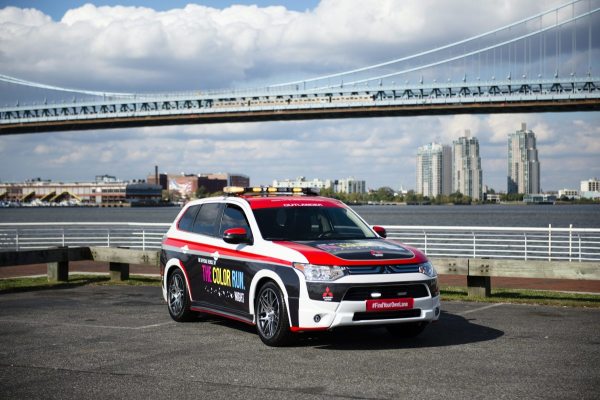 For our final story of the morning, we'll move on to something fun. Being of Indian decent, the traditional celebration of the festival of "Holi" is near and dear to my heart. If you have never heard of it, or simply did not feel like clicking that link, the 30 second version is that we spend the day throwing colored powers at each other like a day long water gun fight, except everyone is involved.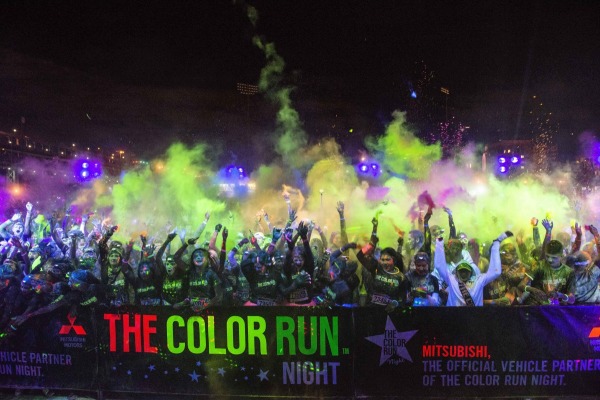 Take all the joy and fun of that experience and add in a little physical fitness and you have "The Color Run", a the world's most fun 5K. Now I am going to take it to the most obvious next awesome step, let's do it at night and make all the colors neon! This cross breed between a water fight, Holi, Burning Man and a physical exercise had its inaugural run in Philadelphia this week to some pretty rave results. If you are wondering what any of this is doing on a car website … well I'm getting there.
You know I like to end these pieces with a personal thought and so here it is: Automotive companies spend billions on advertising and marketing every single year. They bombard you with commercials, billboards, subway banners and those clips you have to watch for at least 5 seconds before you can skip to the YouTube video you were looking for. I mention all this because when even a little bit of this money can go to sponsoring the kind of community events that being people together for a good thing, I love that. I think you can buy a lot more than just good will by sponsoring great events and that is exactly what Mitsubishi did by becoming the the "Official Vehicle Sponsor" of the first ever Color Run Night. They didn't just do in the way that other companies become "Official Sponsors" either, they really committed. They showed up with vehicles in hand and the spirit of the event clearly embraced, as is proved by the pictures attached. Well done Mitsubishi. Way to show that, as a company, you know a great time when you see one. That is the kind of spirit that we can hopefully see translated into all their vehicles as well.
Thats about all the time we have this week folks! Tune in next week as I tell you how to get face point, chocolate stains and shame out of your car's cloth seats. Happy Halloween everyone!