Break Check – New School Year – 9/15/14
Sitting at your desk staring  out the window, it is hard to deny it … Fall is here. That's right, the beach time fun in the sun and nights spent drinking on the deck have come to an end. Once again, it is time to pull out the sweaters and wake up while it is still dark out. Due to years of conditioning as a child, that smell of autumn air is often a reminder of a new beginning. While spring is considered the season of renewal and new beginnings, the formative years of our life was spent starting on a new grade and a new adventure every fall. While the responsibility free days and new semester parities have been traded in for that middle cubicle and endless "webinars", fret not … there is still a new class this fall that you can get excited about. So grab that pumpkin spice latte and that sweater you always keep at your desk (since for some reason the air conditioner is still on) and sit back … Break Check is back!
The New Class
Mercedes Benz-AMG GT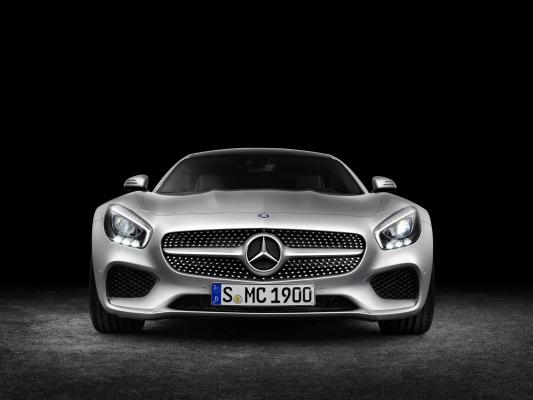 Freshman are, as the word would imply, fresh. They are a blank slate, ready to be anything … tabula rasa. The freshman in this pack is the brand new Mercedes Benz-AMG GT. Truthfully I could tell you nothing more about this car and you already know it's going to be great. The combination of the words AMG and GT says all that you need to know … but where's the fun in that.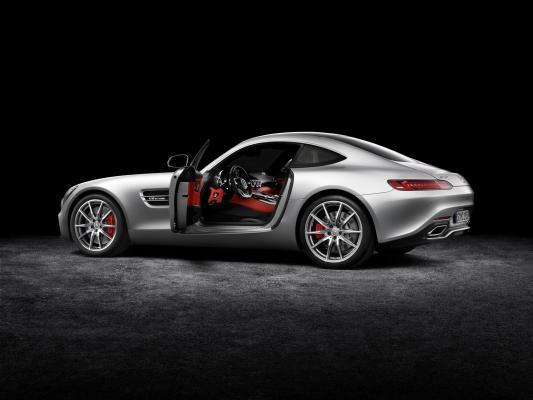 Developed fully and solely in-house by the surely insane lab coats in Affalterbach, this car is a monster. In traditional, and dare I say near perfect, GT formula, it has two door, rear wheel drive and a nuclear power plant of a bi-turbo 4L V8 outputting 506hp in the GT S model.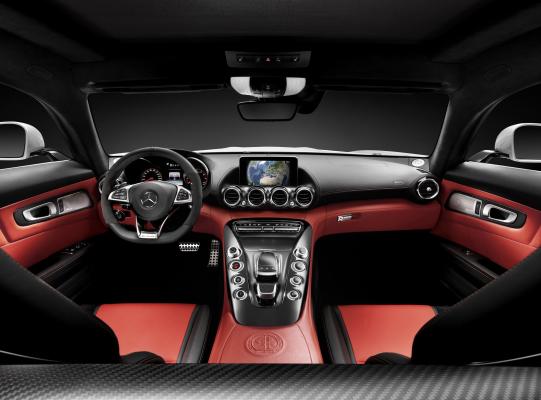 There is no shortage of competition in this market, and one of the largest hallmarks is strong styling. This car looks fast just standing still. With large flared out wheel arches and a long imposing front end, this car is powerful looking. The cockpit is a similar story, with the usual Mercedes attention to detail. It is packed with all the highest end technology and luxury features from the extensive Benz toy box. There is more details I could give, but chances are you are already just staring and drooling at the pictures, so I let you do that as I move on to the next one.
Refresher Course – 2015 Land Rover Discovery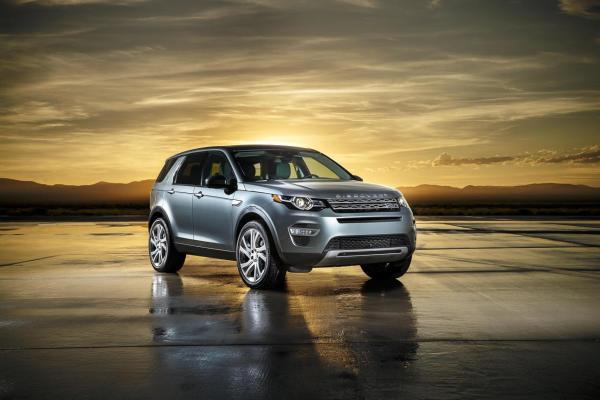 When you know how to do something … you know how to do it. Land Rover knows how to build great SUVs, and the fully refreshed 2015 Land Rover Discovery (or as we know it here stateside, the LR4) Firstly you noticed a fully new body. The "compact" has a whole new styling, that seems to take more towards the new direction of the current Range Rover and the new Evoque. A dynamic, emotional design sets the Discovery Sport apart from luxury competitors, yet this new model also offers greater versatility than other premium compact SUVs. Its seven-seat capability and elegantly integrated storage areas make the Discovery Sport an ideal family vehicle. High-quality materials and finishes typical of Land Rover also distinguish the driving experience.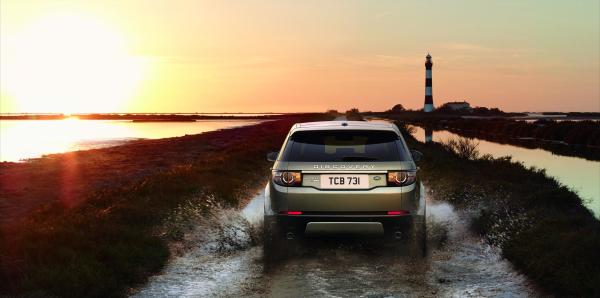 The 2.0-liter gasoline engine features an advanced low-inertia turbocharger, high-pressure direct fuel injection and variable valve timing to deliver exceptional driveability throughout the rev range. Twin balancer shafts ensure high levels of refinement. Smart regenerative charging prioritizes charging the battery while the vehicle is decelerating, reducing the electrical system's demands on the engine. Producing 240hp at 5,500rpm and 250 lb.-ft. of torque from 1,750 RPM, the all-alloy engine offers excellent performance and flexibility from a light, compact package. Specially treated piston rings and tappets minimize friction for optimal efficiency, and a sheet-metal exhaust manifold helps to warm up the engine quickly to reduce emissions during short drives.
You can not mention a Land Rover without asking what is can do once taken off the road and on to the trail. Like all the vehicles born to wear the green oval badge, this new compact SUV is no slouch off the beaten path. With all-wheel-drive traction and long-travel suspension for excellent articulation, the Discovery Sport provides impressive all-terrain performance. The body has been designed to cope with challenging off-road terrain, with 8.3-inches (212mm) of ground clearance and approach, departure and breakover angles of 25, 31 and 21 degrees, respectively. The Discovery Sport can scale gradients of up to 45 degrees. In extreme situations, lower trim on the front bumper can be removed to increase the approach angle. Off-road driving, or driving in inclement weather, can often involve water along the way. That is why Land Rover positioned the vehicle's air intake high above the wheel arch to prevent water entry into the engine. A rigorous testing procedure ensured watertight sealing for all doors.
To market the new compact, Land Rover teamed up with Virgin's pie-in-the-sky space tourism branch, Virgin Discovery. This doesn't change anything about the car, I just wanted to share that.
Super-Senior Year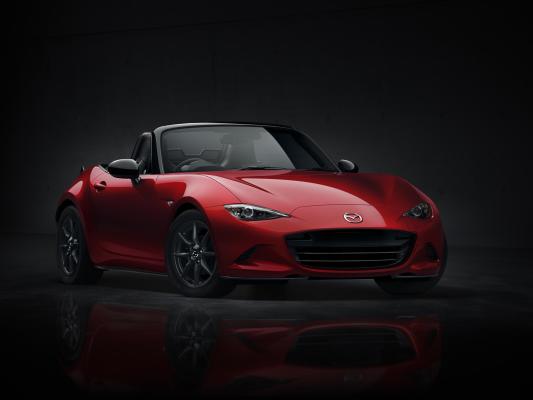 If the fall brings a new class, then the MX-5 (or as some of us still know it the Miata) is surely our super-senior. While others have come and gone, this Van Wilder of 2 seat roadsters has stay right where it is … in our hearts. The MX-5, which celebrated its 25th anniversary earlier this year, got a full over haul, at least visually, for the new year. It worth mentioned that while it has evolved slightly over the last quarter century, it essentially is still the same heart and soul that survived in the original 1990 debut.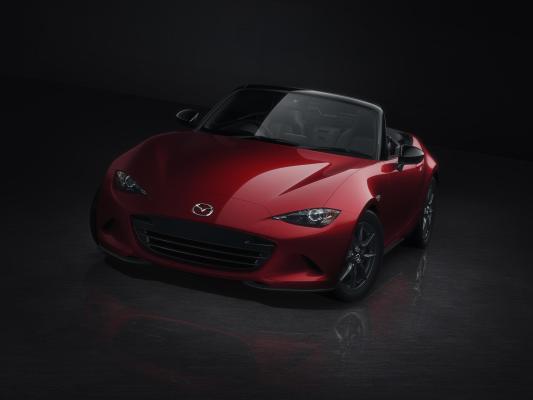 The MX-5 is an iconic model representing Mazda's vehicle-engineering philosophy—the pursuit of driving pleasure. "Innovate in order to preserve" was the motto for the fourth generation, as the development team searched for innovations that go beyond simple evolution. Environmental and safety demands are much more stringent than they were when the first generation MX-5 was introduced 25 years ago, but the fourth generation stays true to the model's original aim of offering the pure driving fun that only a lightweight sports car can. It achieves this through the adoption of SKYACTIV TECHNOLOGY and refinement of its appeal to the senses and sensations through which people enjoy cars.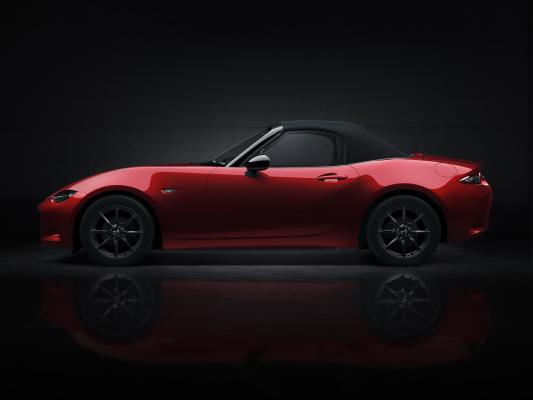 The design of the all-new MX-5 reveals another layer to Mazda's KODO design language. The exquisite proportions make the driver and passenger stand out, and both the interior and exterior evoke the exhilaration of open-top driving. It is the most compact of any generation MX-5 so far and is more than 100 kilograms lighter than the model it replaces, promising a dramatic leap in Jinba-ittai driving fun.
As of July 2014, total production volume of the Mazda MX-5 exceeded 940,000 units and it continues to hold the Guinness World Record for the best-selling two-seater sports car. This highly-celebrated model has received over 200 awards from around the globe including Japan Car of the Year 2005-2006.
Wrap Up
Once again, as I mentioned in the beginning, fall is here. The new year has begun … and it seems that this new class might be the most interesting one yet.