The Return Of The Car Phone – The New Battleground
Geneva has been a playground this week for the latest in the automotive world. From world premiere releases to groundbreaking new tech, this show has been one stopper after another. While I touched on some of the more interesting reveals earlier this week, I did mention that I would come back around to talking a little more about a growing trend. It would seem, to the casual observer, that the "car phone" has come full circle from the days of the corded phones in the center console. As our cellular devices now double as damn near everything, seeing them integrated into our driving experience was only a matter of time. Bluetooth media and communication controls have become standard on almost every model of car on the market today, even on the lower ends of the sticker scale. It seems then that the more integration we see between our outside tech and our cars, the more complicated the interface becomes.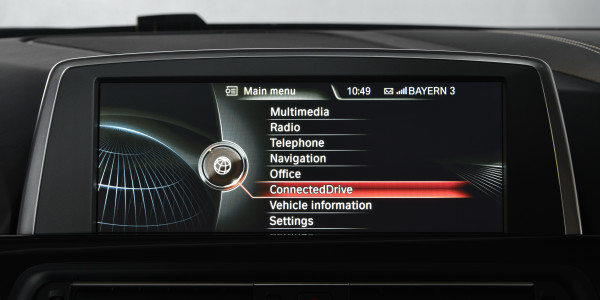 "Wait what do I do? I pair it, then choose 'Media In'? No wait, I think Bluetooth. What is the paring password? Now it has my phone calls but not my music. I think it works with the Music app but not with Spotify…"
Sound familiar? Surely most of us have spent a day or two getting to know the ever increasing complications of the 'infotainment' layouts for our new cars. This year seems to be the year that ends. While notoriously complicated system interfaces like BMW's iDrive system and Ford's Microsoft based Sync system have frustrated customers for years, the one piece of tech you do know how to use is your phone. Even the most tech challenged individuals seems to be rapidly moving their fingers to send a text, whilst tweeting a picture of their gourmet food truck lunch and jamming out to the latest Elle Varner album that they downloaded while on the subway. To think that 15 years ago, they couldn't get the VCR to stop blinking 12:00. Seems that automakers have not glossed over this trend. Instead of investing millions of dollars and hundreds of labor hours to R&D a more user-friendly interface, they have opted instead to not recreate the wheel and simply use the one that is already there.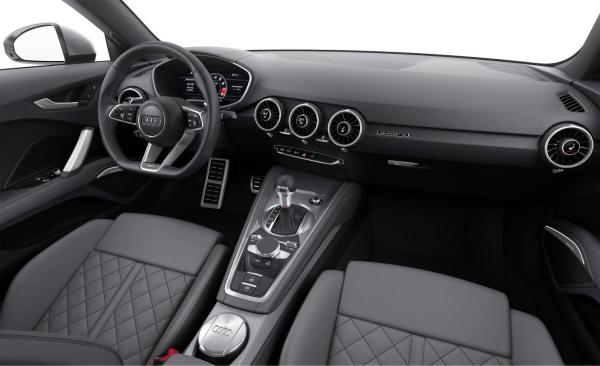 I mentioned earlier in the week that Audi has used the new 2014 Audi TT and TTS as the platform for the next generation infotainment and control system, dubbed the Audi Digital Cockpit. Originally displayed at CES earlier this year, this is the first time we are seeing this fully integrated version in a showroom ready model. This next-gen control interface will allow the driver, and passenger, to interact with the car and their technology in a more seamless way then ever before possible. Behind this all new make over and seemingly new face is an all together more recognizable figure. Good ol' Android Andy. If you do not know who that is, it is the little green guy that powers a very large percentage of today's smart phones. Chances are if you are not holding an iPhone, then this little guy is the one making your world possible. While a plethora of companies utilizing Google's mobile OS with marginally different interfaces, even the most introductory Android user can jump from phone to phone with a marginal learning curve. The legions of Android users now have another reason (as if they needed one) to choose the German auto giant over other brands. The trend of staying with an interface you know has been all but set in stone in the cellular world, now we see the auto makers trying to capitalize on that. Not to be out done or left behind, Apple has jumped into the automotive arena as well. While floating rumors of a pending buyout of electric car company and all around future architects Tesla have quelled almost completely, Apple has stepped into the infotainment arena. In an announcement at Geneva early last week, Apple has announced their new "CarPlay" in-car system. It is important to start off by saying that this is not an iOS based standalone system. This is something altogether different. Apple has created a fully integrated system that very much originates from your iPhone. Once plugged into the vehicle, the Phone will essentially fully integrate and allow a near exact iPhone user experience through the vehicle. Control of all the phones major functions (i.e: Phone, Music, Maps, Messages and most importantly the beloved personal assistant Siri) as well as a strong suite of third party apps (Pandora, Spotify) will be available for use and control via the cars built in systems. Much more interestingly, it seems that CarPlay integration will be part of the new SDK as well. For you non-tech nerds, that means that building new applications or updates on current applications will be possible. Seeing as the car ownership experience tends to be quite a bit longer than that of the general cell phone, this system allows the interface and functionality of CarPlay to continue to evolve and stay fresh even as the car itself ages. This new system is standalone as I mentioned earlier, but it does require some level of support from the vehicle manufactures. In keeping true to form, with a similar delineation as the cell phone industry from which this came, iPhone is starting with only the most exclusive brands. The first brand to exhibit this new setup is actually Ferrari. Though like the industry itself, Apple does have every intention of spreading this all over the automotive world by the end of the year. Brands such as Honda, Hyundai, BMW, Chevy, Nissan, Jaguar, Benz, Volvo, Kia, Land Rover and Toyota, among others, have already committed to CarPlay integration in up-coming models. Even Big Three giant Ford has ended their extremely public and commercialize relationship with Microsoft, thus marking the end of the Ford Sync system.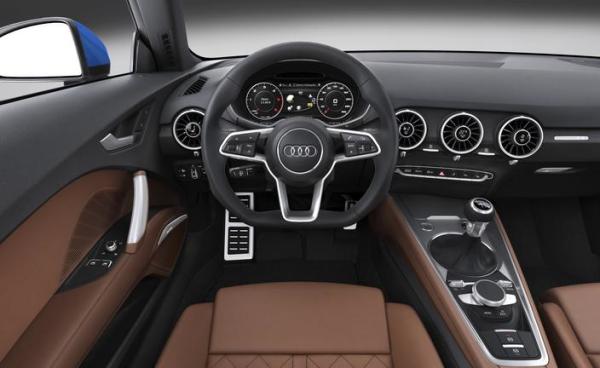 It seems then that the future is now. Both Google and Apple are heavily invested in the automotive industry and it is fair to say that as the cellular bubble is starting to stabilize and saturation hitting a predictable lull, the automotive front may be the next major tech battleground for the two giants. With the two companies evaluated at two and three in the world, neither of these brands does anything small. Expect this battle to be heated and constant and thankfully as always … no matter who win, we the consumer come out ahead.
Words by Hari Mani