SuperBowl Commercial Run-Down (3rd Annual)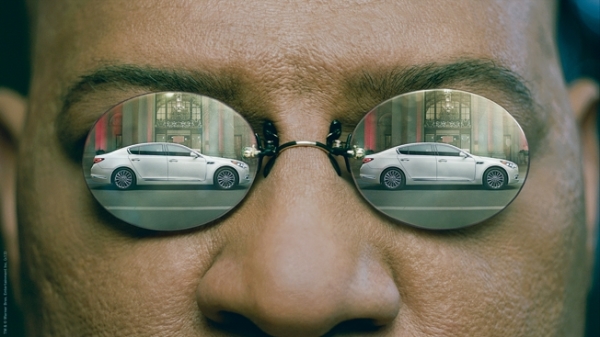 Hey there sports fans !! It's that time of the year again. You've spent the night drinking, engorging yourself on wings and burgers, cheering on a team that is mostly likely not yours and now it's Monday morning and you are hungover and exhausted. Perfect time for a little post-game, pre-work entertainment. Welcome to the 3rd annual AutoKinesis Superbowl Commercial Run-Down. We painstakingly stayed mostly sober to bring you the best and worst of automotive commercials during the big game. In keeping with the sprit of the SuperBowl, I have decided that there is one winner and a bunch of losers mentioned in no particular order. Enjoy!
Muppet Mania:
Fresh off a rave reception at the North American International Auto Show earlier this year, Toyota has switched gears and been all about their newly redesigned Highlander. This year, they went with a 1 minute big game spot featuring the always Old Spice fresh Terry Cruz and very surprisingly an all-star cast of Muppets. The beloved Jim Henson character are found singing a song, that pulls Terry into their world as they promote the new 8-seat, technology packed family hauler. Terry ends the commercial with no shirt, his tie around his head and singing a song out of the sunroof, as Kermit makes a last minute cameo.
It's not that this commercial isn't fun, but if you watched the game tonight, you realized that by the 3rd time it aired, you were already tired of it. If the point of television advertising is subtle inundation, then making a commercial that makes me want to change the channel is a failure of form. I am also curious as to the rational behind the Muppets promotion. While cross audience marketing is always a good idea (the new Muppet movie in theaters soon), it doesn't work when the actual product you are selling is over shadowed by what ever the other product is. One can only hope that the new movie contains 10-15 minutes worth of glory shots of the new Highlander. At least that way it is fair.
America: F*ck Yeah !!
I have often maintained that a great commercial should tug at the heart strings. It should be about more than the product itself and should leave us feeling an innate sense of connection to the product.
Chrysler is at it again. Here to remind us the meaning of their slightly odd slogan, "America's Import". While the spot seemed to be a overall brand ad, it did "star" the brand new, fully redesigned, totally-not-a-Sebring Chrysler 200. (A car that happens that has quickly intrigued and excited our very own Alex K).
The spot had Bob Dylan reminding us, via image and copy, that we are American. They open on Dylan asking the the annoying pseudo-intelectual question, "Is there anything more American than America", while a young, nubile white women stands by the shoreline, wrapped in the American flag. I will preface by saying that I am a vocal patriot and a total sucker for American iconography. I am especially a fan of using the image to promote the idea of "buying American". That said, I just can not put a finger on why this commercial strikes me as immediately emotionally manipulative. It is almost as though the commercial under-estimates us as consumers and so oversells the America bit. Though I will say that I am truly on the fence on this one.
Brand Failure Award
This is a big one folks. Think of it as the anti-MVP award. The biggest of the losers. This year this prestigious award goes to ::drumroll:: Audi!! The duffers from Deutschland seemed to have missed the point of a commercial entirely. Instead they went with the time tested "let's make em' laugh" approach. I would imagine, from the contents of the add, that this was done not in Germany but by their counterpart state-side in Reston, Virginia. This commercial stinks of "dumb enough for the American public". It is totally possible that I am over thinking this one and it is simply a bad ad, I'll let you be the judge of that. I will simply say, from my point of view, this fail to sell me on the A3 at all. The only saving grace here is that anyone who knows anything about he A3 knows that it needs nothing more to sell it than simply being the A3.
While this award didn't exist last year, it is safe to say that based on my review, they would have won it then as well.
Positive Association
Few things are as good for brand image as good association. Hyundai has done a great job this year of reminding us of just that. This years spot for Hyundai is a perfect example of how to walk out of a room feeling warm and gooey inside. The premise revolves around a father, who like most of our dads, saves his son over and over again from injuring himself doing day to day things that kids do. As it progresses and the child gets older. It shows the kid driving the car, only to notice a pretty young girl walking down the street. This time it is the Hyundai that saves him from harm as it deploys its emergency auto-breaking system.
Simple, to the point, highlights the feature and leaves us feeling good. This commercial is an all around win in my book.
Make Me Laugh, Make Me Think
I mentioned earlier how Audi failed terribly at making me laugh, or for that matter making me do anything but want to change the channel. Somehow parent company Volkswagen went for the same trick, but hit the nail on the head. VW has hit the mark for the last 3 years with great commercials. This year was no exception and was a close runner up for best commercial of the night. This year it was all about longevity for VW. Doing a full brand ad, instead of concentrating on a single car, VW wanted to remind us that their cars stay on the road a mighty long time.
I will only say that in delivering the message of having "more cars on the road over 100,000 miles than any other brand", VW could not have done this better. Chances are this commercial gets a lot of airtime over the next few months, not to mention probably a fair share of Youtube searches.
The Apple Strategy 
Techies and Ad Men alike have heard the famous story of Apple's first ad. The famed computer company had just gotten it's start and instead of a couple of small commercials and a slow build up. The company put its entire marketing budget into a single Superbowl ad. A move that would prove to be highly risky and highly successful and the spot is still spoken about 30 years later.
Kia has place a large amount of weight on their Big Game ad as well. This time using it as the platform to introduce America to the idea of Kia branded luxury, via the K900. I talked quite a bit about my thoughts on the Kia K900 itself in last week's Break Check, so I will simply suffice to say that I think this is a large gamble for the brand.
Still judged only on the merits of this commercial, this was genius. Mix in a new car, a huge name actor, reference to a blockbuster classic and you've got yourself either a hit commercial or a huge waste of money. Actually … seems very appropriate for the car in question.
And The Winner Is:
Sometimes a commercial just works. The right product, the right premise, the right script and just the right amount of theatrics. These elements in harmony will create a campaign that will, with out question, yield results. These results aren't only measured in sales and numbers but in the lasting effect it will have. In how deep or shallow it will remain in the American public's mind. Will it become a cultural phenomenon or simply another reason to get up and get that drink you wanted before your show gets back. This may be neither or those things, but I guess I am saying I simply like it. It is the most important thing to remember about ads … while it is based on generalization and meant to reach the largest mass, it often only has a last effect on a few. It doesn't hurt to have one of the most perfect cars on the road right now and the easy winner of the Hari's Heart award for 2013.
Well played Jaguar:
As I Say Goodbye:

As always this brings us to the end of our time together. I am sure that you disagree with almost everything I have said and think me to be a fool. Well lucky for you there is a big empty white box below just begging to filled with your thoughts. What was your favorite automotive spot during the big game? Tell us in the comments down below or join the conversation on twitter at @autokinesis . Till next time … Good game.