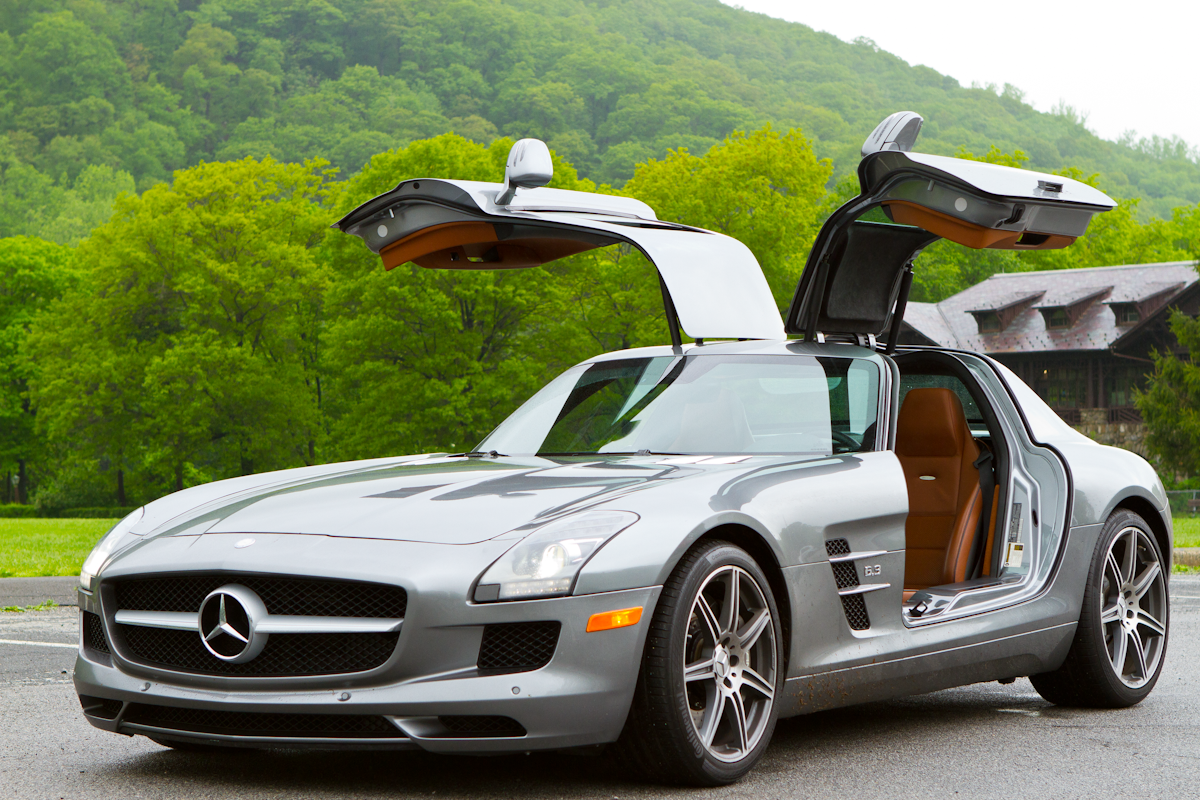 It feels like only yesterday we were learning how to not bump our heads against the fine handcrafted leatherwork of Mercedes-Benz's SLS AMG, and now Car and Driver is reporting that the German automaker will announce the end of its production later this month at the L.A. Auto Show.
It's predecessor, the SLR McLaren, a joint production between the two carmakers, was certainly a bombastic and stunning car, however the SLS refined what a true Mercedes halo car should be. It's a coalescence of modern design with old world elegance that makes the car feel like a lovingly restored World War II-era fighter plane.
THe 571 hp V8 under the long hood does an amazing job of propelling you as such as well. The SLS drives with an amazing balance, resulting in drama-free dashes from point to point. Having driven it on the track, it was an amazing opportunity to open up the floodgates of power, but when it was over, I think I preferred the curvy mountain roads I had taken it on over the technically-focused track. There's more freedom on the closed course, but in the SLS AMG, you feel like you've shown up overdressed for a pickup football game. You'd much rather be sauntering down a series of hilly bends, crossing hours of scenery and enjoying it as the true gran tourer that it is.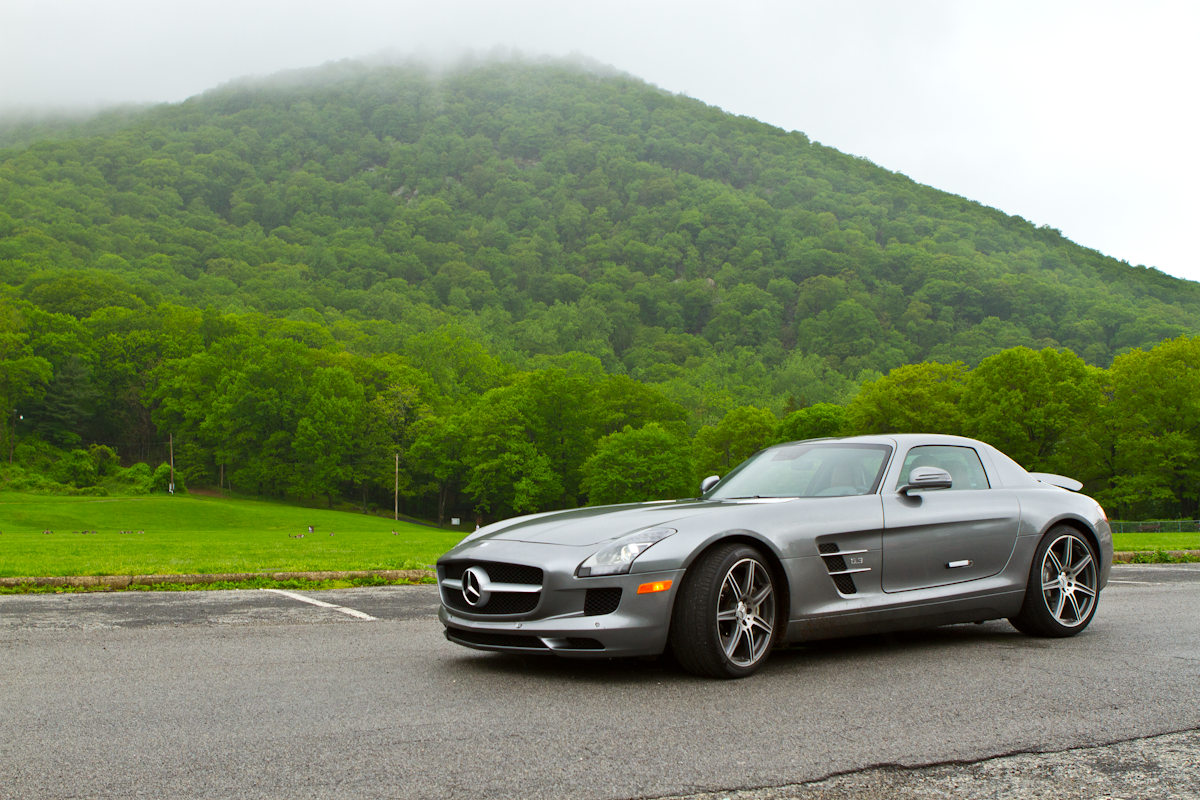 One of our missions here at AutoKinesis is to catalogue and share these experiences with wonderful vehicles as much as possible, and our opportunities to get behind the wheel of the Mercedes-Benz SLS AMG is a perfect example of what we have set out to do. Fantastic memories, wonderful experiences, amazing car.
Words- Alex Kalogiannis
Photos- John Rouzier