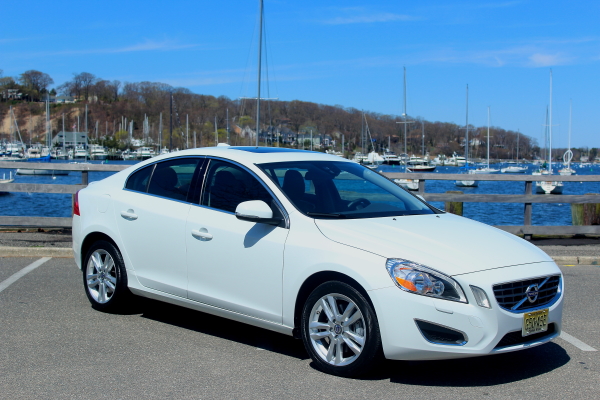 I'll be completely upfront in saying that my preconceptions of Volvo left me a little underwhelmed when I got the word that one will be dropped off at my doorstep for testing. Volvos to me are the embodiment of Sweden: I look at one and what I see is a vehicle very practical, safe, and sturdy but also cold, banal, and serious. A product synonymous with the icy Nordic terrain that when sat in, would conjure up feelings of existential futility as we endeavor in our slow game of chess with death as it carries ever on.
Oh, and ABBA.
Much like Sweden, however, Volvo's dour and austere preeminence is being superseded by a youthful revitalization, moving away from the old world and into a new chapter; Less of the gothic buildings and meatballs, more of the Söderhamn lounges and House Mafias.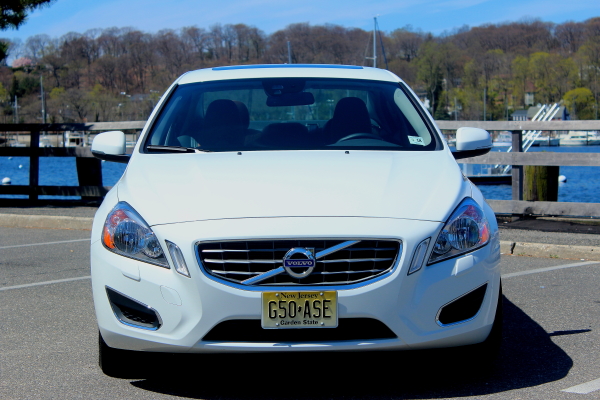 Sharpening up the look is the clear first step in an attempt at redefinition and so the S60, currently in it's second generation, has further evolved the unmistakable traditional Volvo contours into something a little more streamlined. The vehicle doesn't look mirthless as Volvos of old. In fact, it's appearance is almost cheerful. Perfectly suitable for a brunch at a marina cafe. Volvo extends the ability to customize the look exterior look of the S60 with an exterior styling kit accessory that "reinforces the dynamic elegance of the car." This exterior styling kit consists of a front bumper decor spoiler, side scuff plates, diffuser and integrated tailpipes.You can get them in Silver, Iron Stone or Terra Bronze, match with Modin 8×18″ wheels, available in Silver Bright, Diamond Cut/Iron Stone or Diamond Cut/Terra Bronze.
Swooping, continuous lines are found in the interior, particularly evident in the door panel. The center console is as minimalist as possible, with just a couple knobs encircling an array of buttons in a tight number pad in the center. Above which is the 7-inch LCD Monitor that displays all the media phone and in-car info screens. Many of the soft touch surfaces have a sense of sophisticating the interior but without the price-increasing materials. For instance, certain panels have a brushed steel texture to them, but it's a cleverly arranged hard plastic. Even the elegant swooping curve in the door that leads to the handle feels slightly flimsy to the touch. You can't help but think Mercedes would have done that in magnesium or something heavy and exotic. Still, the effort made is appreciated, and there is a sense of elegance, even if it loses its majesty upon closer inspection. The little things do add up to a comfortable package. There's very little road noise when clipping along, and the cabin is spacious for four.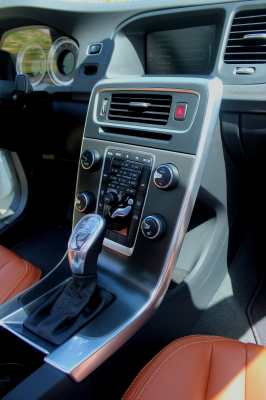 The engine is a turbocharged 2.5 Liter 5 cylinder that produces 250hp and 266 ft.lbs of torque connected to a 6-speed automatic transmission. It does just enough to keep you from noticing it, in that on a regular basis it won't feel lacking but it won't really impress you. It's there to tug you around town. Not that you could tell with the suspension setup Volvo has put on this car. Fully independent front and rear suspension with corner traction control through torque vectoring. It's very impressive, but apart from being a comfortable ride, the performance capabilities are again hardly noticeable.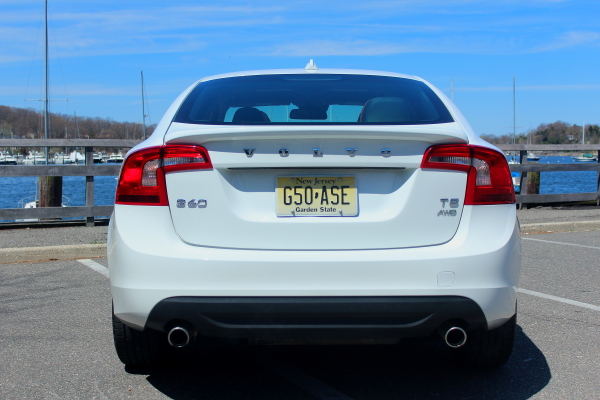 That's odd because given that Volvo consider the S60 a sports sedan, one would expect the handling characteristics to be slightly more accommodating. The AWD setup sounds quite capable, but entering a bend at a spirited rate gets exciting for the wrong reasons. I the car didn't make me feel confident that I could test it's potential, and when I tried, the seats were lacking in the required support. Any invocation of lateral G's and it felt like I would slide right out from the driving position. Sports seats indeed.
In a sense, the S60 discourages sport driving and encourages you to cruise comfortably, enjoying the ride. It's a little like the person who buys all the latest athletic equipment, weaved with materials found in satellite solar sails and shoes that were designed to give the wearer that extra bit of performance, but couldn't run up a hill to save their life.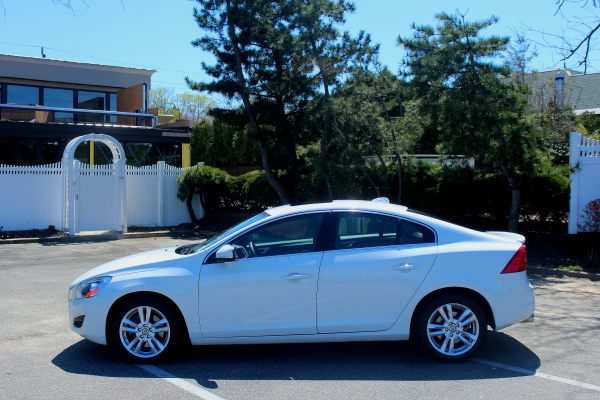 Speaking of life saving, the safety category where the Volvo gets to show off. Given that the 3-point seatbelt we all use was invented by a Volvo engineer, "safety" is synonymous with the brand itself. There is a litany of features to assure owners such as a unibody high stength steell passenger saftey cage, inflatable curtain side airbags and loads more. The Volvo has its own whiplash protection system called WHIPS that mitigates the causes of whiplash by using a wire framework to keep occupants from being shunted backwards, and also having the seat components move in directions that support the person's body as they move in whiplash-causing motions.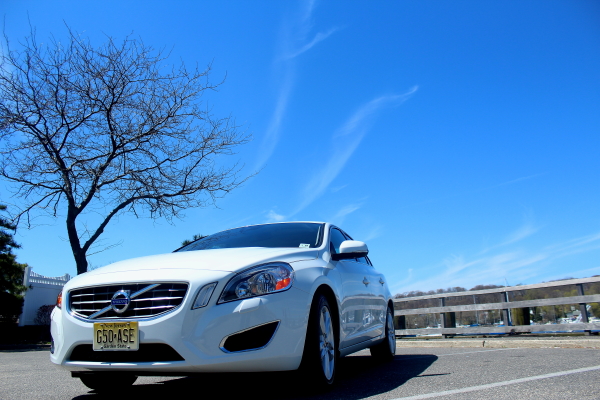 One of the most interesting safety functions was the Pedestrian safety technology which comes standard on the S60. The system is designed for city safety and purports that, in the event of someone stepping into the path of the car while it cruises at a low, city-block-circling speed, it senses the person and comes to a complete stop. It's a bold and interesting claim that the car will stop automatically if someone steps in front of it. There have been many pedestrian safety features implemented in cars before, but those usually amount to crumpling in a way that simply maims an unfortunate pedestrian rather than outright killing them.
Me and the team did have a go at testing it, and we were surprised that, in the right conditions, it will stop for human shaped things. Using a cardboard standee, we took a few attempts at rolling the S60 towards our hapless victim and, I have to say, he wasn't very fortunate for the first few runs. We initially allowed the car to cruise at 15mph, and while we were getting the in-car alerts, the car wouldn't stop completely. I quickly realized that as we rolled towards our non-human pedestrian, my brain was still reacting to the thought of hitting something, so my foot was riding the brake, thus overriding the safety system. Cranking it back to 10 mph (and keeping my foot back), the Volvo went straight at our stand-in.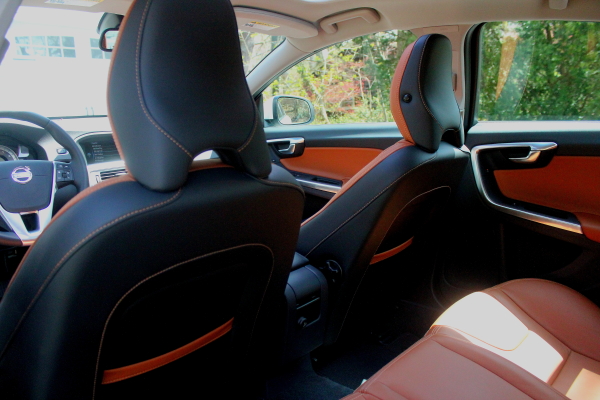 …And came to a complete stop. When I left the brake alone, the S60 came to a dead and hard stop each time we did the test. We took it back up to 15 mph, and while it worked, it was too fast to stop before hitting the pedestrian. It was an impact, but one that someone could possibly walk away from. A few caveats are that the car literally has to "see" the person, so it may not work well or at all in the nighttime hours, certain weather conditions, and will only recognize people of certain heights. Stay out of the way, children.
A recurring theme this year seems to be affordable luxury; getting young well-off drivers into their first car that isn't just an inexpensive means of transport. The S60 makes it clear that they are certainly a contender. How does it look against its direct rival, the Audi A4? I was at first a little surprised that this is what Volvo was targeting at first, but at a closer glance, you can see that it's not a wild leap.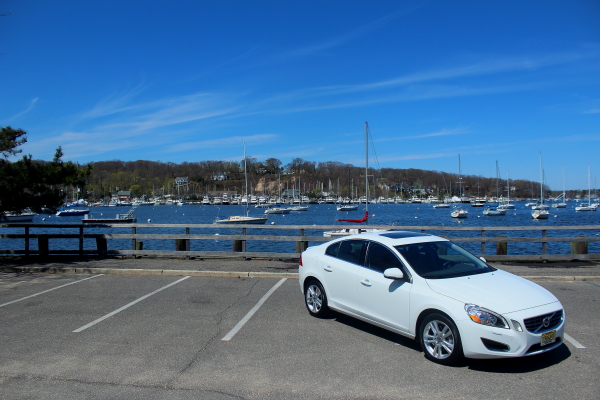 The A4's 4-cylinder touts 211hp and 258 ft. lbs. of torque so the extra cylinder on the Volvo is netting you a little bit more in raw numbers. They're both matched at a top speed of 130 mph and have and all-wheel-drive system available as an option. The S60 t5 starts at $31,900 while the A4 comes in at 32,500. When the AWD is added, the Audi gets bumped up to $33,400 but do the same on the Volvo, and the price leaps to $34,700. With both, obviously adding options like tech packages and a sunroof will start adding up, and it's really going to be down to the experience you're looking for. I'd argue that the Audi will give you a more dynamic driving experience and badge prestige, while the Volvo will be the more comfortable and safer option of the two.
I remember having a discussion with a high school friend a few years after we had graduated and he said to me, almost as an admission "Y'know what? I happen to like the new Volvo", referring to whichever then released model. The point is, this was his acknowledgment of being mature and not afraid to publicly like something that wasn't designed to be a colorful flashy toy. The Volvo was a car for adults and it was so because it put safety and reliability over bombast. When you come from a good place like that, you endure, and dazzle can be added later. This Volvo is the charming example of what the automaker endeavors to be from now on. The S60 may have started out in a cold place, but it's starting to melt hearts.
-Promiscuous Data-
Curb Appeal: Stylish luxury European sedan that looks right at home at the yacht club
 Notable Rival of the Week: Our stalwart pedestrian safety stand in and a boat of fisherman who don't like pastels. Using all the Swedish stereotypes except neutrality and Ace of Base. 
Price & Availability: Available now. Starting MSRP is $31,900. Vehicle tested was priced at $38,170
Fuel Economy: 23 mpg combined. 23 City, 29 highway. Takes regular but "won't complain" if you use premium. 
Bottom Line: Great to lounge in, fun to cruise, but consider the R version or something else if you want real sportiness.
Words By – Alex Kalogiannis
Photos By – Victor Kalogiannis