Ok … What's Next ? (Best Cars To Buy Out Of College)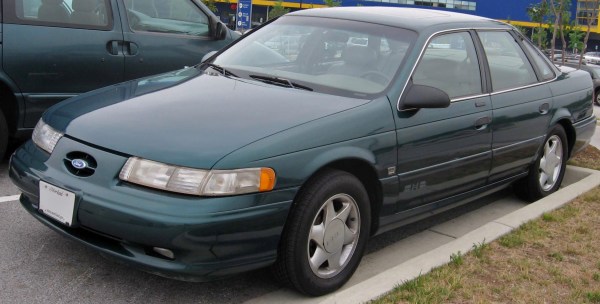 For those of you that know me, or at least have read the bio page, you know that I am relatively young. Despite being only the tender age of 24, I have already had a collection of interesting cars. My very first car was a 94′ Ford Taurus SHO. It had quite a few miles on it, and the interior suggested that the last owner may have had a dog, or children with claws, or a baby raptor that like to ride in the back seats and wasn't a fan of the cloth or really any fabric. A short year of the antics of a 17 year old in a car that was already ailing and the car met a sudden mechanical end. I woke up one morning and she just didn't want to start.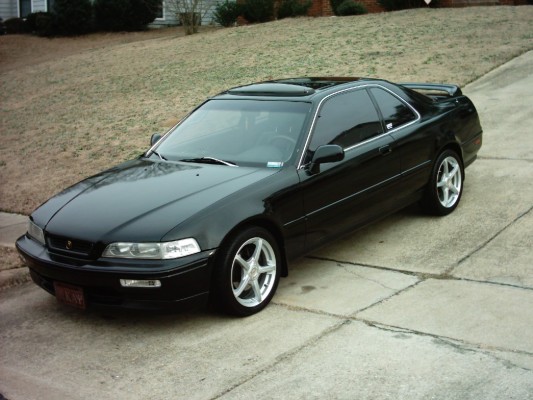 Next up was my college freshman car. Having a car that further boosted your image, without looking like a tool was the mission of this car. This was a hard line to walk at 18. Still I like to think I rose to the challenge with 94′ Acura Legend Type II Coupe. This car had it all. Electronic everything, beautifully maintained leather seats and an engine that truly made driving a pleasure. My love of driving, though always a factor in my life, was now solidified. This car also lasted me only about a year, before it met its fateful end. All it took was an overly enthusiastic friend driving it into a concrete wall for that story to reach conclusion. This was then followed by an 2002 Audi A4 for that I bought at auction. I got it at a steal. It set on fire 8 weeks later, while I was driving it. You get what you pay for … lesson learned. Still, you are starting to get a picture right ?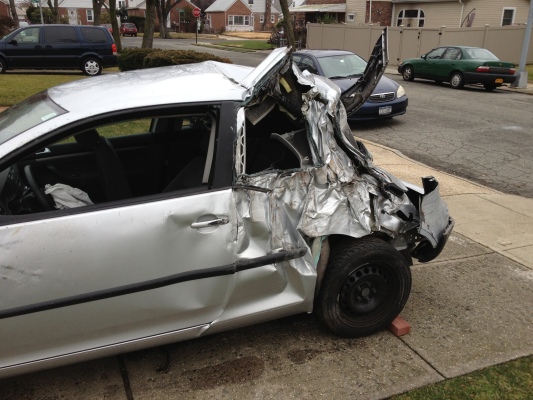 Finally for the last 3 years, I have been driving "Nadia". "Nadia" is was a 06′ VW Rabbit. For 36 months and approximately 55,000 miles, she barely gave me a hick up. Everything was smooth and operational. Though not the fastest car I have owned, it wasn't a total slouch. VW has always been good at creating appealing hatches, this was no exception. In the last couple months, she finally started to show her age. She already had about 35,000 miles on her when we met, and over three years she was now over 80K. A few age related wear and tear issues were starting to show, but nothing that I couldn't handle. For the very first time I had a car long enough to form an emotional bond. Still, all good things must come to an end. Last week, Nadia met the unfortunate end that many cars meet. She gave the last of her life protecting me from the kind of crash that most people are surprised to survive, let alone walk away from. (It wasn't my fault … honest. But that is neither here, nor there) That said, there was not enough left of her to even identify, and so she met her end as well.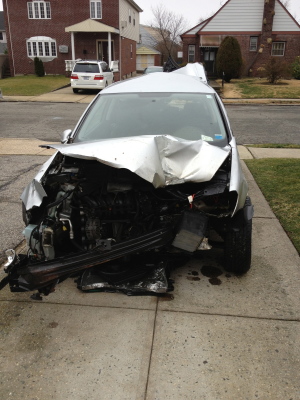 Still, while we mourn her loss, time and tide wait for no one. I must now begin the hunt for a new car. While the cars in my past have, for the most part, been a product of what I could afford, this time things are a little different. Now finally out of college, I have the ability to finally lease/finance my very first new car. Obviously there are still monetary restrictions, but they are quite different. The criteria is where things get complicated. Do I want a practical 4 door economy vehicle ? Do I want a hot hatch, with room for cargo and a punchy little engine ? I have always had an desire for luxury, I could start now, right ? Maybe I am finally ready for a rear wheel drive sports car with some serious curb appeal ? The only thing these cars must have in common to be considered, is a price tag under $30,000. Let's look at some of our best contenders.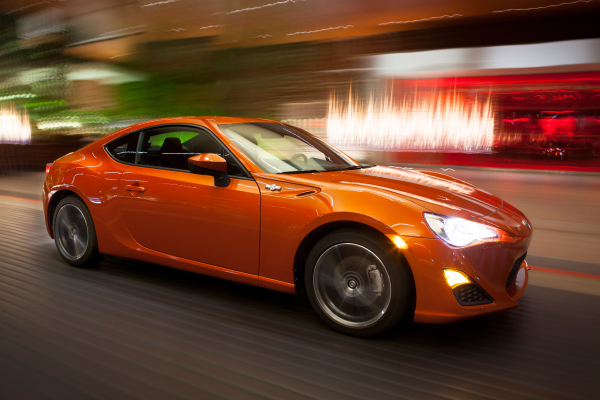 Small And Powerful
If you have been reading your way around the automotive circuit for the last few months, you have inevitable read about the Scion FRS (Subaru BRZ / Toyota GT86). Created as combined project between Toyota and Subaru, this little rear wheel rocket should be on everyone's test drive list if you are looking for an inexpensive sports car experience. When we tested it last year, we had quite a few positive things to say about this creation, both for the vehicle itself and about what this says about the creative direction of Toyota as a whole.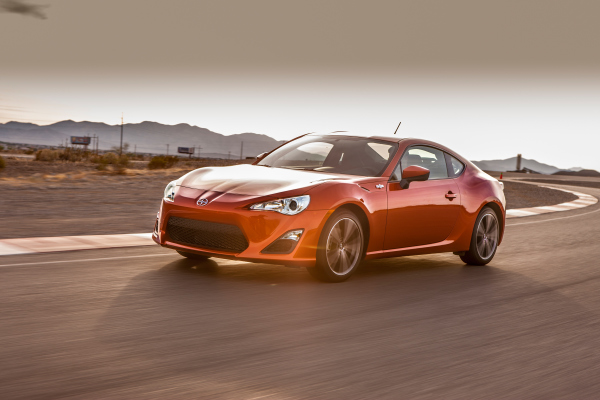 I would be remiss if I didn't mention what you are probably already thinking. The Scion badge isn't exactly a name that inspires much confidence, or for that matter conjures an image of quality or style. Seeing as the likelihood of me adding neon lights to the bottom of my car, dropping the springs and deleting the muffler so as to create a ruckus while driving down the street is relatively low, this option might seem unlikely. Still, unlike the other offerings from Toyota's American youth oriented arm, this is not a cheap alternative to public transportation. This is a true blue Toyota, and was built with the attention to engineering and design befitting a company of this size.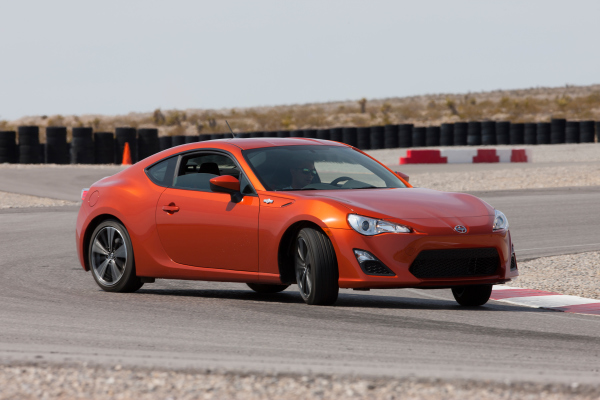 The stats speak for themselves. Powering the vehicle is a 2 liter 4 cylinder boxer engine putting out 200 hp. With a curb wait under 2800 lbs, thats a pretty great power to weight ratio. With the McPherson front suspension and double wishbone rear in addition to the already great aerodynamic body and stance, this car is on rails on the road. It doesn't hurt that it is a striking car to look at, which gives it some pretty entertaining highway and parking lot appeal. That is quite a lot of upsides for a car that comes in (all things said and done) still a few stones short of $30k.
Say It Loud and Proud … Merica'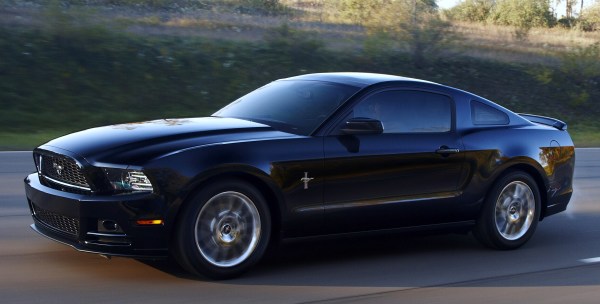 It's not secret that the Big Three have had better days than the last twenty years. The quality of products and the over all beating of a bad economy have been truly unfavorable to the American automotive industry. That said, the last 2-3 years really have been a true resurgence of the American car. There are probably few better examples of this than the work that Ford has put into turning their line ups into one of the most desirable in the industry. Leading that charge, the 2013 Ford Mustang.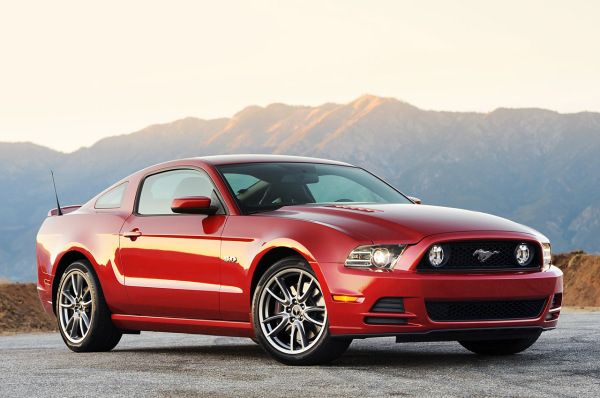 I could spend quite a few lines talking about the iconography of this great name, but Alex has been generous enough to have already done that for us. The appeal of this car isn't exactly hard to ferret out. Its loud, fast, well built and extremely fun to drive. Say what you will about small, efficient engines with their impressive fuel economy numbers … there is something to be said for the deep throated rumble and sheer launching power of a American bred 5 liter V8. The 420 hp has a way of making its presence known to both the driver and anyone within ear shot of the exhaust note symphony. While you are likely to spend a fair share on fuel (15 city / 18 highway ), it still may be the most fun you can have under $30,000. (After decently equipped you may be closer to $35,000) It even manages to be this fun, without looking outrageous. While aggressive, it surely has a better subtlety than some of its domestic counter parts.
Small and Fast Wins The Race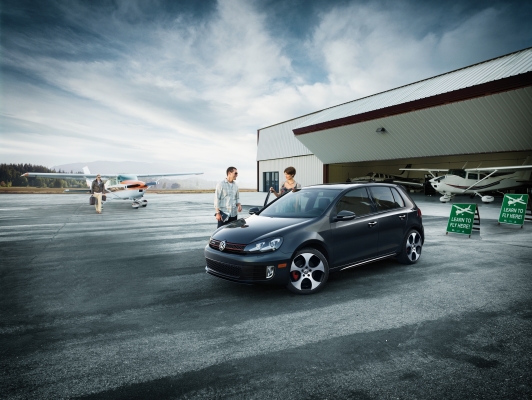 As I had mentioned early, I am quite the fan of hot hatchbacks. Those of you that was wondering, hot hatches are small yet fast little cars with a 3rd or 5th tailgate door depending on the configuration. Nadia was a tried and true hot hatch. This, among other reasons help them hold a special place in my heart. There are quite a few hatches on the market, but only a few that truly set the benchmark.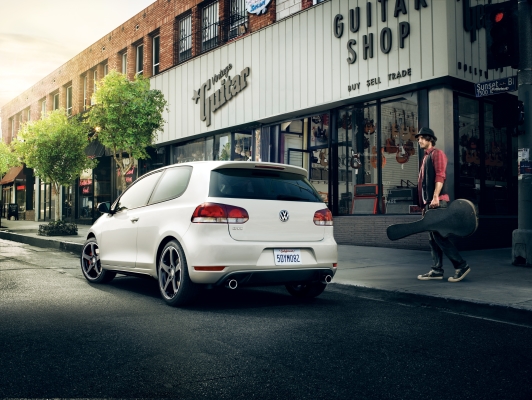 The VW GTI, according to most gear heads, is the original trend setter for hot hatches. Since 1976, the Germans have been producing this perfect little example of a small, high output engine coupled with a light and small high utility body. Over a quarter century later, this formula has not changed all that much. Under the bonnet is a 200 hp V6 that pushes its power through a six speed transmission to the front wheels. Available in both 3 and 5 door versions, this vehicle is as versatile as it is fast. Armed with a pretty good selection of today's greatest hits of gizmo's and gadget's means it has a great way of simply fitting into your life, filling both criteria of the "fun to drive" and "room for my sh*t". Though not as fast as its slightly faster older brother, the Golf R, it does come in under the $30K marker (decently equipped).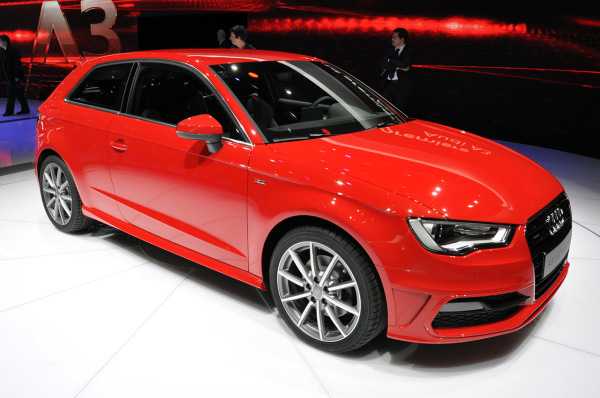 When mentioning VW's crowning hatch, I would be negligent not to mention its more luxurious cousin, the Audi A3. I personally I am huge fan of this car. It's small, fast and looks even better than the GTI. It boosts a 6.7 sec 0-60 time and does while spinning all four wheels. As someone who just lost his car as it slid out in the rain and started to flip, the idea of the world best all-wheel-drive system seems pretty good right about now. While maybe not as full of amenities as the larger A6 or A8, this car will probably out luxury most of the cars on this list. It slips in slightly over the $30K marker when all said and done, but the extra $1000 will seem inconsequential in the joy of owning this car. As a young professional, this is one of those cars that make you start to feel like you are making it in this world. With college behind you, 60 hour work weeks ahead and a life suddenly full of a lot more dinners with friends than keggers with suitemates, this is a car that both appeals to the youthful driver and the professional young adult in you.
Making A Statement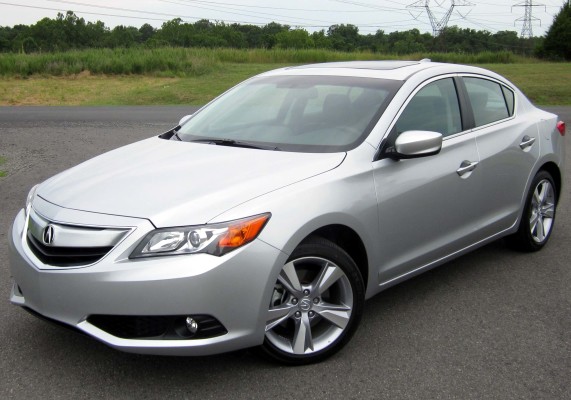 As I said earlier. College is over. You don't really hang out much on Tuesday nights anymore. You've committed years of your life to education and are now out and about in the real world. Maybe you have recently moved out of the nest, or maybe you still live at home because you live in a city where rent is routinely 3 times the national average, either way you want your car. We've left behind the hand me down from high school and the beater we bought to get us through college. Time for a respectable adult car. Maybe something a few bells and whistles to make us feel like the 65 hours a week we spend in the office, at the expensive of our social lives and sanity, are worth it. For this, luxury is key. After a bad day in your cubicle, getting yelled at by friends, family and a significant other about your lack of time for them and realizing that you will have to work on the day of the thing that you really wanted to go to (that you requested off months ago) … getting into a well appointed vehicle could be the cure to what ails you. At the very least it may keep you from going postal for a few extra days. Still, luxury comes with a price, so finding one for under 30 grand is not a simple task.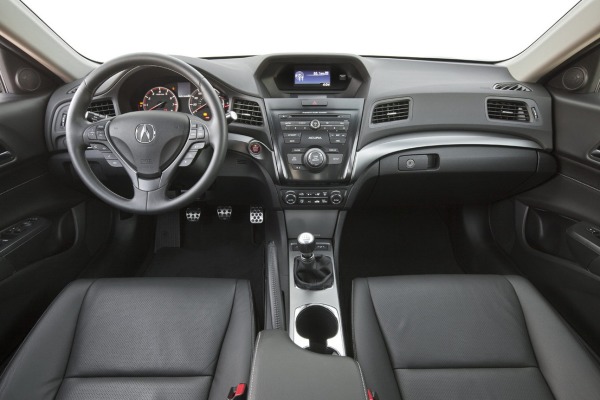 One of the few that fit this mold is the new Acura ILX. First of it is an Acura, which means you get the usual bells and whistles that you find in this segment. Leather seats, things that are heated and cooled, a pretty good music system, a smooth ride and a few "connectivity" tools such as bluetooth and auxiliary media inputs. Beyond that, the vehicle is offered with a couple different power trains. The obvious option is the 2.4L, 200 hp all-aluminium 4 banger. Though it is worthy of mention, for city dwelling it might be worth checking out the hybrid option as well.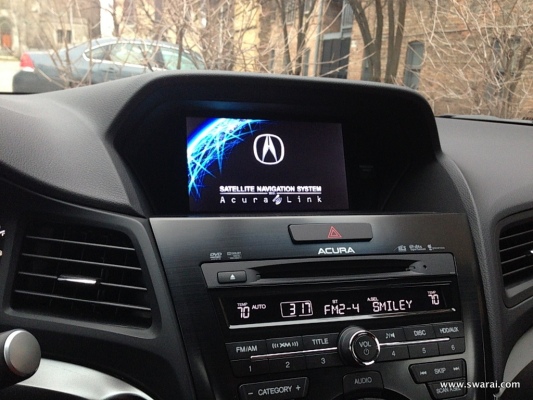 Since its a 4 door sedan, it has practicality pretty well covered. With a reasonable boot, it is big enough for a normal group of 4, while still being small enough to park into tight spots. This is the car you purchase to embrace the few perks of your new life. You spent so long wishing you were an adult, well here it is. Be careful what you wish for.
It does seem like a good time to also mention that while Acura and Audi seem to be the first out the gate in this newly coveted "value luxury" arena, the others aren't far behind. The boys over at Mercedes Benz spent quite a bit of money during the SuperBowl this year to inform us that they would be entering this segment in a big way this fall with the introduction of the brand new CLA. While no one has really gotten behind the wheel of one of these yet, I have no doubts it going to be a big contender in this bout.
End Of An Era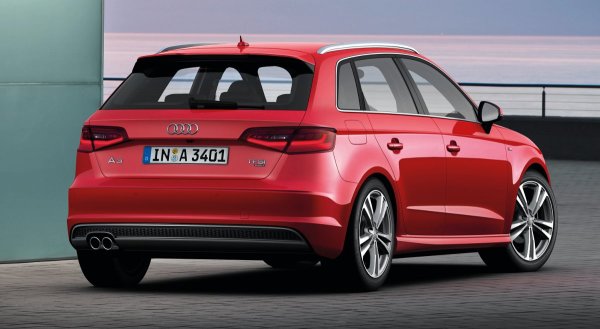 I realize that the passing of Nadia meant more to me than simply time to buy a new car. It was, in many ways, the last remnants of my college life. A car stuck in time. Had it not been for the crash, it may have lived on for a couple more years. Either way, it was only a matter of time. I have traded in the tee shirts for neck ties and the PBR for whiskey stones. Ok fine … I never drank PBR, but you get the point. Life has moved on and it seems now that my car must as well.
There are quite a few cars that I didn't mention on this list. Ones that I am sure are worthy of consideration. So I leave the question to you. What do you think I should be driving ? Tell us in the comments down below or hit us up live on twitter @autokinesis with the hashtag #RIPNadia
Words By – Hari Mani