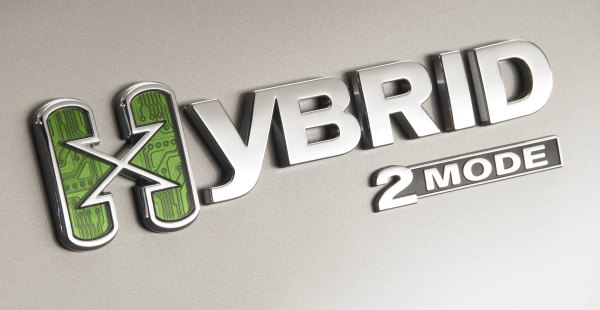 It's February once again and along with the seemingly endless freezing wind there is love in the air. Now that the footballs and kegs of Bud Light have been put away, it is time for the all important lover's holiday, Valentines Day. The very mention of this "holiday" either brings a smile of warmth or more likely a shiver of despair. In honor of this, we look at the automotive equivalent of a perfect marriage. On the groom's side you have the power, speed and driving joy of big engines with a brazen disregard for fossil fuel issues. Dressed in all green is the bride, who loves nothing and no one more than "Mother Earth" and will sacrifice any and all driving comforts and experience in order to not contribute to her demise. Separate, they both have their points and they both don't make much sense, which is why most automakers have spent the last 10 years showing you how they can be blended together. Ebony and Ivory, together in perfect harmony. These are the best examples of this great marriage.
Young Love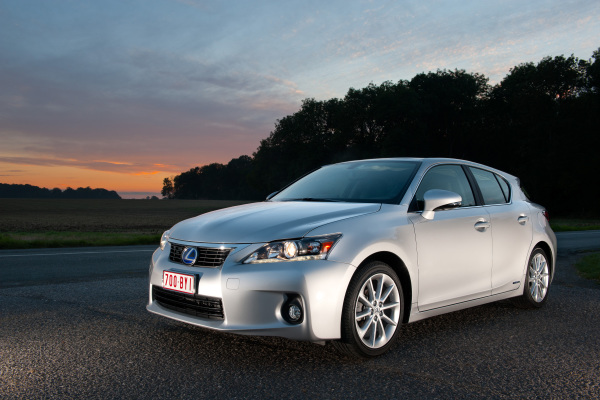 When it comes to examples of great hybrids, the most targeted market tend to be the young. With a clear understanding of the dangers of CO2 emissions and a desire for speed, comfort, style and range, it is a no brainer that some of the best hybrids were built with young 20 something's in mind. In this market, one of our favorites is the Lexus CT. Mixing a 1.8L 4 cylinder conventional engine with a high power electric motor has resulted in a quick and punching 134hp little hatchback. The driving experience has been described repeatedly as reminiscent of the first generation Lexus IS, which is not surprising as it seems to have a similar styling as well.
Stats:
Power – 134 hp

0-60 – 9.4 sec
City/Highway – 43/40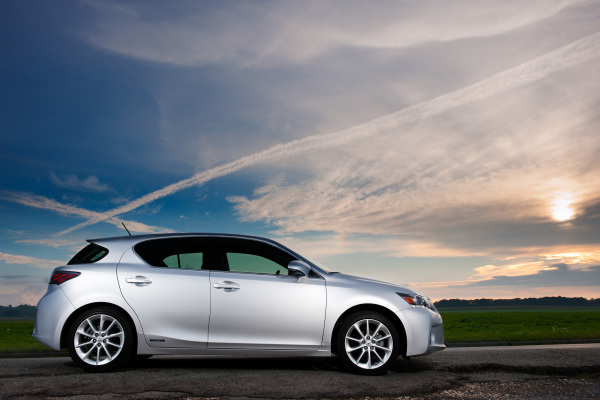 Wrap Up – While this isn't the fastest hybrid, or for that matter the most efficient. The joy of driving this car comes from the quickly dispensed low end torque and a extremely well tuned suspension that makes driving still feel like a dynamic and entertaining experience. It doesn't hurt that while still maintaining the same level of environmental integrity, Lexus manage the make the interior something I don't completely hate to be in either.
Going The Distance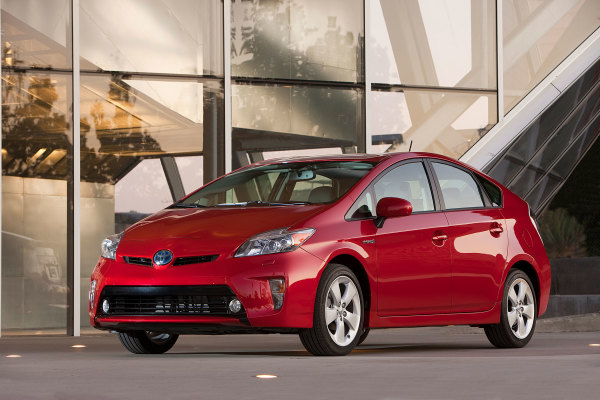 Often the mark of a great marriage is the test of time. Sure anyone can pull off a couple years, but it's when you get into the longer stretches that most relationships fall apart. One of the longest running marriages in the automotive industry is also credited by most as starting the whole hybrid trend. The Toyota Prius really was the first hybrid to get mass acceptance. When gas prices first started shooting up 5 years ago, the wait for a Prius was, at a point, over 6 months. This year, the Prius celebrates its sweet 16. While it's class has gotten quite a bit larger, it still manages to lead the industry in stretching out the miles on a gallon of gas. Running the same engine as the aforementioned Lexus, the Prius manages to get even further.
Stats –
Power – 134 hp

0-60 – 9.8 sec
City/Highway – 51/48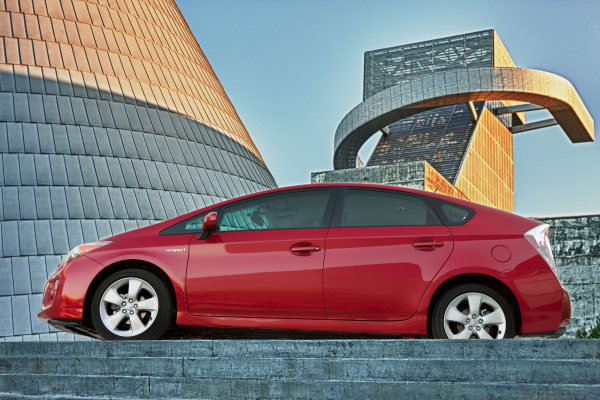 Wrap Up – The Prius is, in many ways, the progenitor of the hybrid craze. Today, there isn't a major automaker out there that isn't trying to mate a electric motor to a conventional power source. There is something to be said for being the hipster of the green car movement ("I was fuel efficient before it was cool") but much more impressive is that it still leads the pack. Now with a whole range of Prius hybrid cars, there really is one that fits most lifestyles. Although, you can't be king forever, the Ford C Max is closing quickly in the rearview.
Families Grow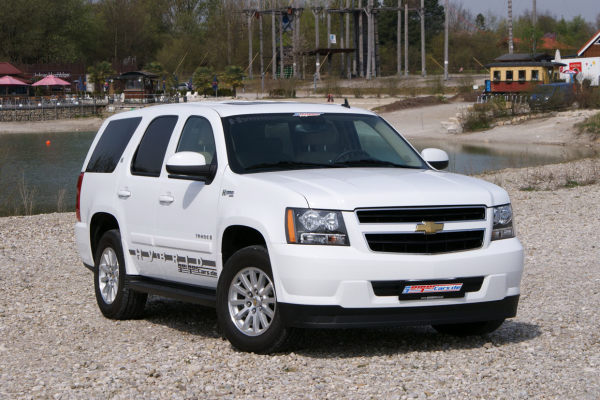 Vehicles have always been about utility. As marriages continue, families grow. Add a few kids and you have one of two options: you can get the all too infamous minivan (::shudder::) or you can go for the new American soccer mom classic, the SUV. Probably the most ubiquitous of these suburban people movers is the Chevy Tahoe. Now SUV's in general, and the large GMs in particular were some of the worst offenders of carbon emissions. Still, what's a mother to do? She needs something that can carry Timmy to soccer, little Jane to ballet and all the equipment to go with. Asking her to drive a Dodge Caravan seems like a horrible thing to do to the women who carried you for 9 months. Well here's the answer. Still powerful enough to tow a small trailer behind it, but without feeling as guilty about leaving a messed up world to these children she has been raising so carefully.
Stats –
338 hp (produced by a 6L V8 VORTEC engine)

0-60 – 8.3 sec
City/Highway – 23/20
Wrap Up – We all know that this doesn't seem all that different from the regular Tahoe, but that's what secures it a spot on this list. Most hybrids feel like a compromise. Every time you put your foot down and you don't get the response you want, you console yourself by saying "at least I am being environmentally conscience". It isn't a bad rationalization, but when notoriously poor gas guzzlers like the Tahoe make attempts to clean up their act, it speaks to an entire paradigm shift in the way that automakers are thinking about vehicle design, period.
A Near Perfect Package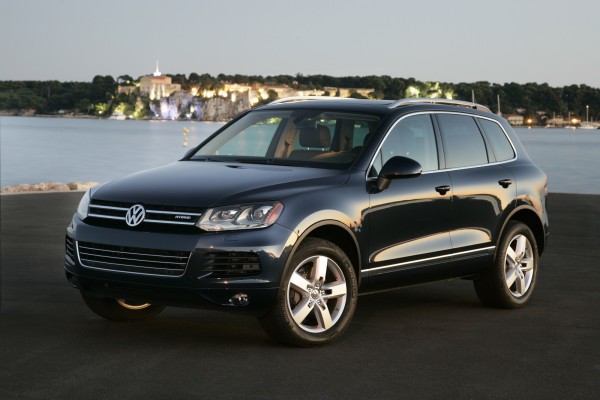 So you want a car that looks good, drives good and makes you feel like you are saving the world one polar bear at a time. Now you want to throw in utility to carry a few extra bag of groceries without worrying too much about how it effected your ability to merge onto the highway. Welcome the true marriage of brain and brawn. The VW Touareg has always been a great SUV. It looks great, has a great driving experience and is an amazingly well appointed. The new hybrid is no different. They just tweaked it a little bit. The addition of the supercharger as a fuel saving measure gave you both a better throttle response and a better fuel economy. I know … I'm just as confused. Still the numbers speak for themselves. The blistering 0-60 times and highly impressive city and highway numbers seem to find a way to coexist not only harmoniously by symbiotically. Isn't that what the best relationships are about?
Stats –
Power – 380 hp (3L V6)

0-60 – 6.2 sec
City/Highway – 20/24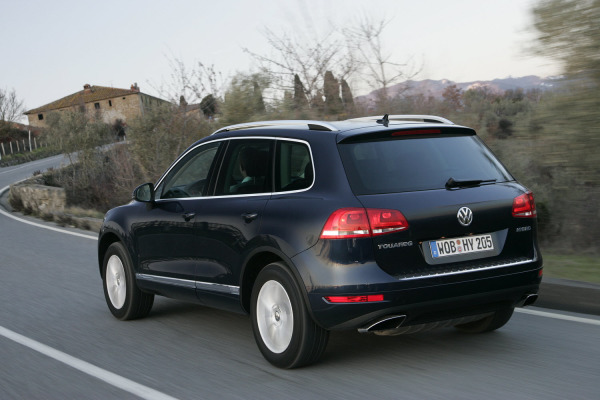 Wrap Up – This is a great example of how ingenuity is the key to farthing the hybrid brand. Hybrids will never reach the market saturation that they need to when they feel like something other than a great car. This is a ride that does not compromise, yet still you feel pretty good about your emissions when its all done.
Better Together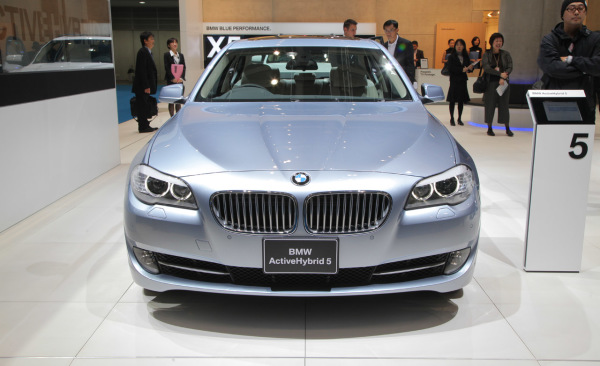 The best relationships are the ones where both people were already pretty good on their own. If you already made a gas efficient car that is generally considered to be one of the best cars in production years after year, you probably wouldn't be thinking "How can I improve"? Still that is exactly what BMW did. They took their multiple award winning 5 Series and decided to go green. Most importantly when looking at this car you realize, it is first and foremost a 5 Series, then a BMW and only then a hybrid. The 24 valve 6 cylinder monster is one of the finest engines to make purr down the highway. But thanks to a 55 hp electric motor, 120-volt Li-ion batter and a number of class leading green technologies, this car is ready to make moves without leaving a mark.
Stats –
Power – 335hp
0-60 – 5.4 sec
City/Highway – 22/32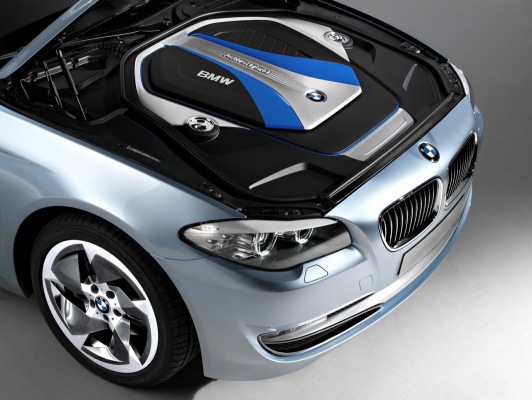 Wrap Up – No one needs to sell a car guy on why a 5 series is great. Telling him about the great throttle response, the dynamic handling and the sheer joy of simply driving this car to market is preaching to the choir. Telling him he can do all that and still only go to the pump once every 400 miles. This car makes sure the only footprint you are leaving is the one on the gas pedal.
Love Is In The Air
As we head in to this "holiday" and look into our hearts to find the love, let us look at the best relationships we know. Think about two people who really make each other better in every way. When gas and electric come together in this way, we are simply happy to be in its presence.
I'm sure there are cars that we missed, or ones that you think deserve a better spot on this list. Tell us what you think is the perfect marriage of gas and electric. You can leave it as a comment below or simply tweet it two us @autokinsis with the #PerfectRelationship.