Nissan Unveils A New Path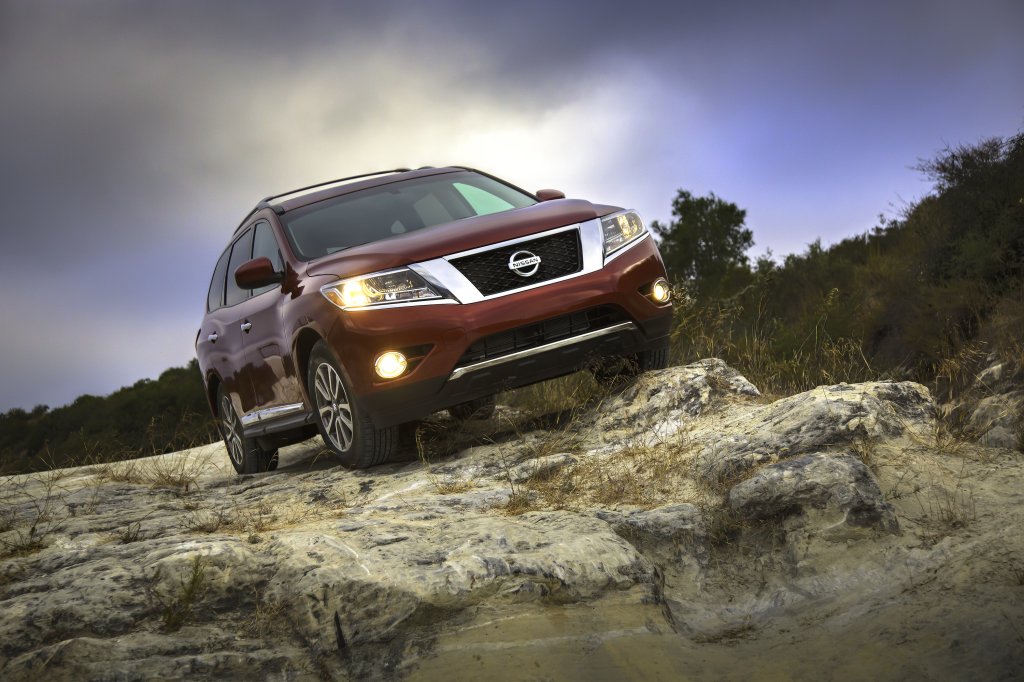 Yesterday afternoon, Nissan unveiled their new 2013 Nissan Pathfinder to the press and public in the streets on New York. In this world of $4 gallons and metered parallel parking, showing off a new 7 seat behemoth in the streets of a major city doesn't seem like the best idea, till you see it. This fully resigned version of Nissan's well known SUV looks completely different from its predecessors, but is not completely foreign to the auto world. We saw a very similar looking concept from Nissan earlier this year at the North American International Auto Show. That said, it seems that the production ready model from last nights reveal has retained most, if not all, of the styling features and cues.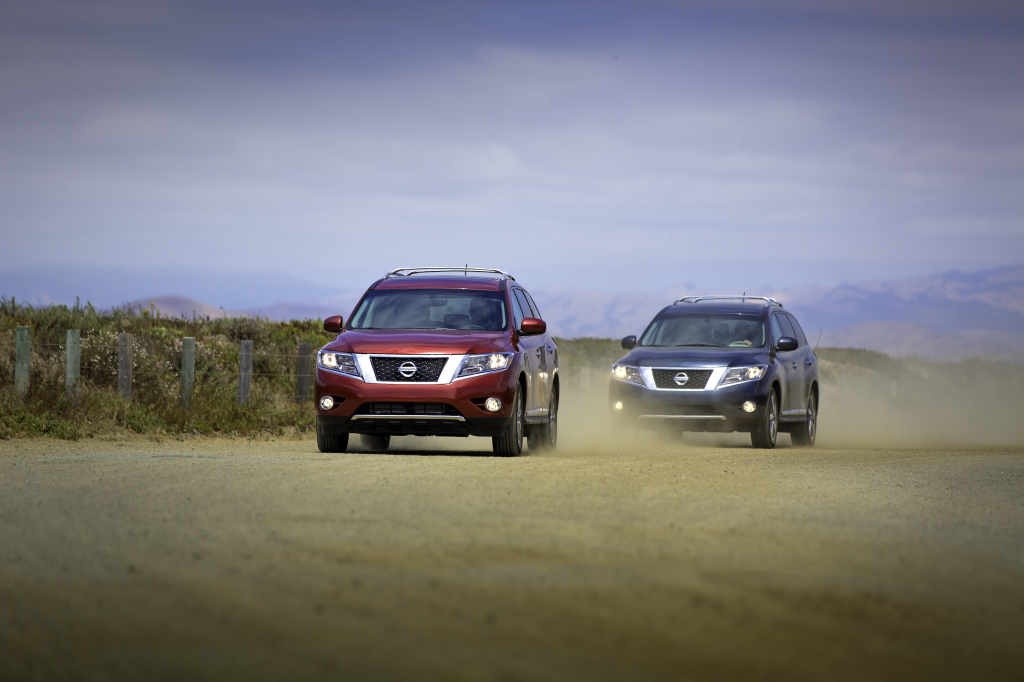 This is the 4th generation of the Pathfinder. Like its competitors, Ford and Dodge, Nissan has also opted to move the Pathfinder to a car based crossover platform. Nissan is already using this platform on the new redesigned Altima, Maxima, Morano and Quest, along with the Infiniti JX crossover. With the recent release of the fully redesigned Altima, it seems that Nissan is 2 for 2 with their new releases. Styling cues from the both the new Altima and the previous generation Pathfinders can been seen coexisting quite harmoniously on this crossover. This shows a quite attention to how the new styling would be received by the public.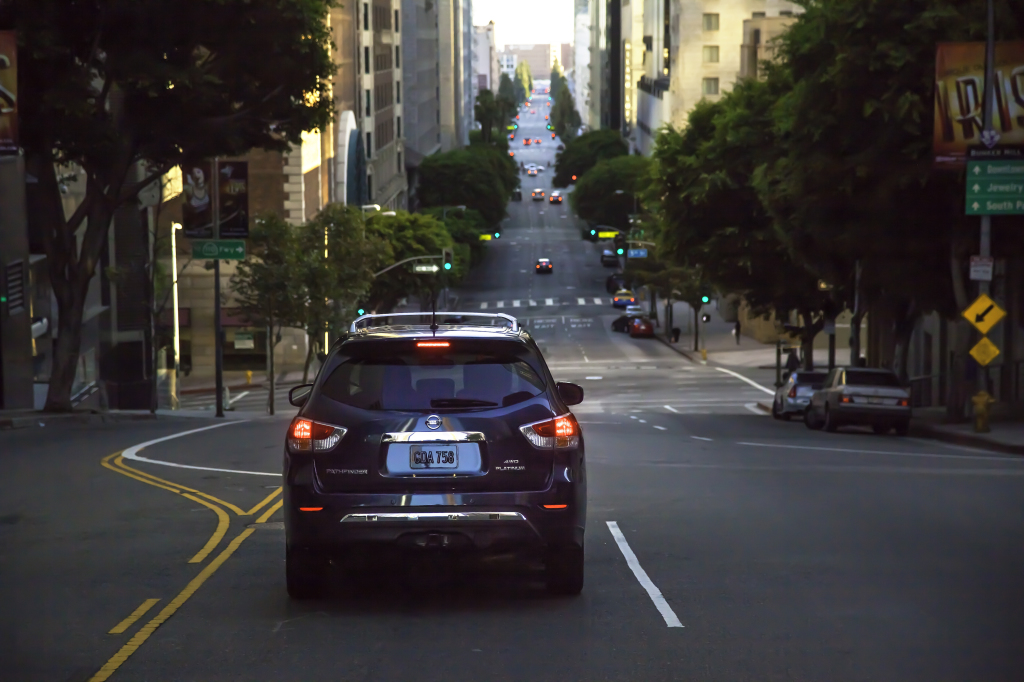 Lets get down to brass tax. What's new? Well,  most immediately notable is the revamped styling. Save for certain details of the grill and the badge itself, this vehicle would be unrecognizable to current generation Pathfinder owners. Though it seems smaller, it is actually has larger cabin room. According to automaker, the front head and leg room is class leading, which is not an easy task when you think about what vehicles this Pathfinder goes up against. Large flared wheel arches and a thick mid body gives the new Pathfinder a rugged look despite the more aerodynamic styling.  Looking inside, this vehicle is once again a whole new vehicle.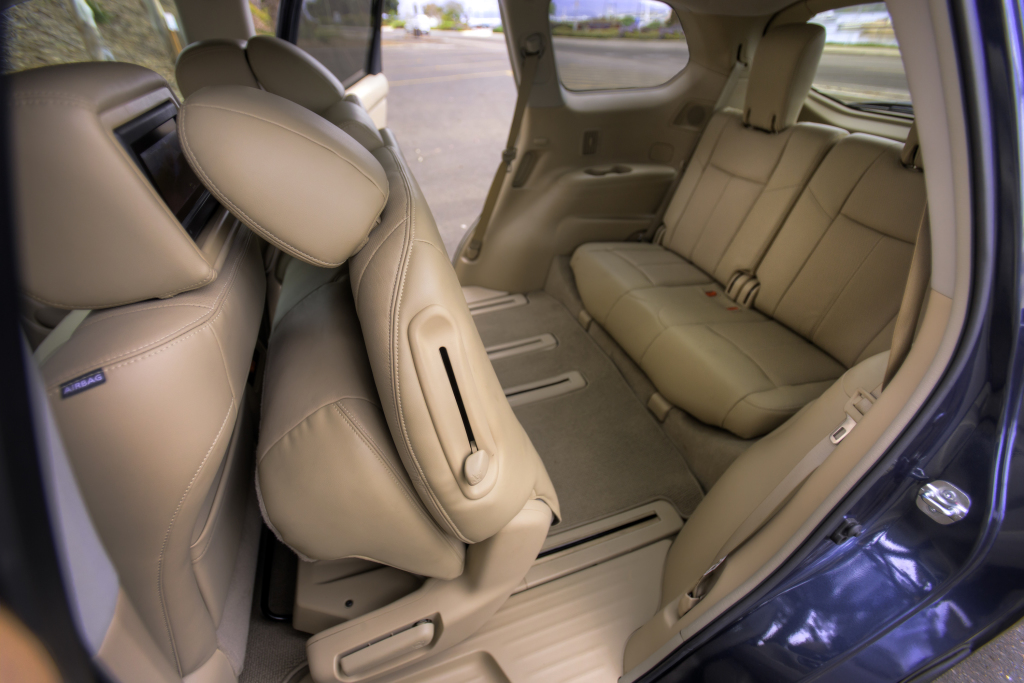 New sunroofs pan over the front and back two rows, giving the vehicle an open feel. The primary infotainment system is achieved with a center console mounted touchscreen. This included the back up camera and sensors for those tight spots and blind parking lots. An interesting, note worthy, feature is the reclining second and third row seats. The Pathfinder seems purpose built for hauling up to 7 people comfortably. In fact, the all-new Pathfinder also features EZ Flex Seating System with what they are calling "Latch and Glide".  Latch and Glide is an industry first 2nd row tip-up seat for use with a child safety seat, which also provides easy access to the 3rd row while keeping the child seat securely fastened. Throw in an array of comfort features like heated and cooled seats, Bluetooth hands-free technology, a 13 speaker Bose premium sound system and a tri-zone entertainment system and all of a sudden you are looking for reasons to take a long drive.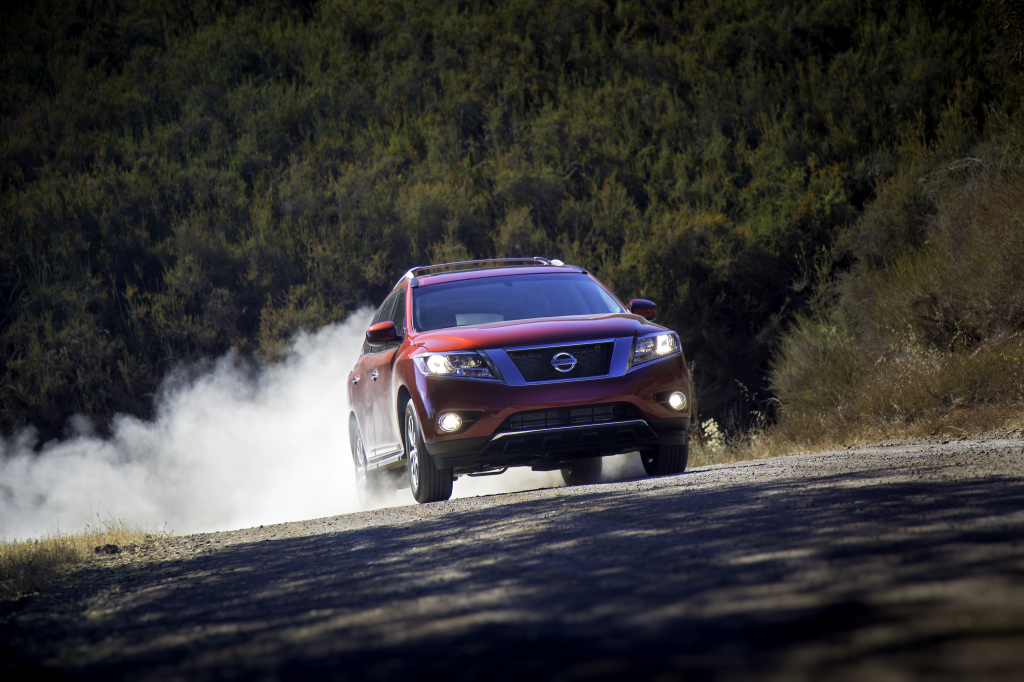 Moving this new lighter body, (500 lbs lighter to be exct) is done with the use of a 260-horsepower 3.5-liter DOHC V6 engine matched with a next-generation Xtronic CVT (Continuously Variable Transmission). This is the same next-gen CVT that we see in the new Altima. It is also the only vehicle in class with selectable 2WD, Auto or 4WD modes for the available intuitive ALL-MODE 4×4-i system.  The 2013 Nissan Pathfinder will be offered in 4×4 and 4×2 drive configurations and in four models – S, SV, SL and Platinum. Most impressive are the MPG number (20 City / 26 Highway). These best-in-class numbers will give this new Pathfinder a large leg up on the recently redesigned Explorer and Durango. Even while achieving these impressive fuel economy numbers, the Pathfinder still provided best-in-class towing and almost 80 cubic feet of cargo room. No easy feat.
With the price most likely starting around $28,000, it actually comes in a few hundred dollars under the competition. That combined with the number of times the term "best-in-class" has been used while describing its features, makes this Pathfinder hard to ignore.  Nissan seems to have found the way to a great crossover, both on and off the beaten path. Expect to put it to the test sometime this fall.