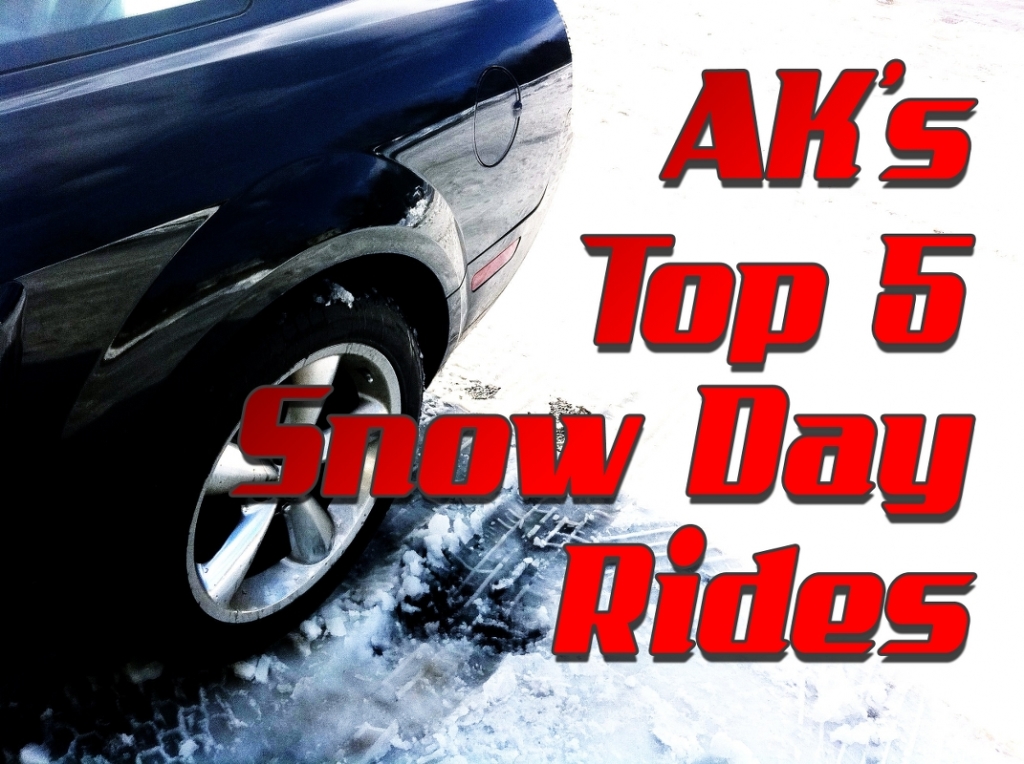 Avid AutoKinesis reader "Barry" (who may or may not exist) writes in to find out what cars we'd like to have on hand to tackle snow. It didn't take us long to compile a top 5 list of winter wonderland hoon-mobiles.
5- Mitsubishi Lancer Evo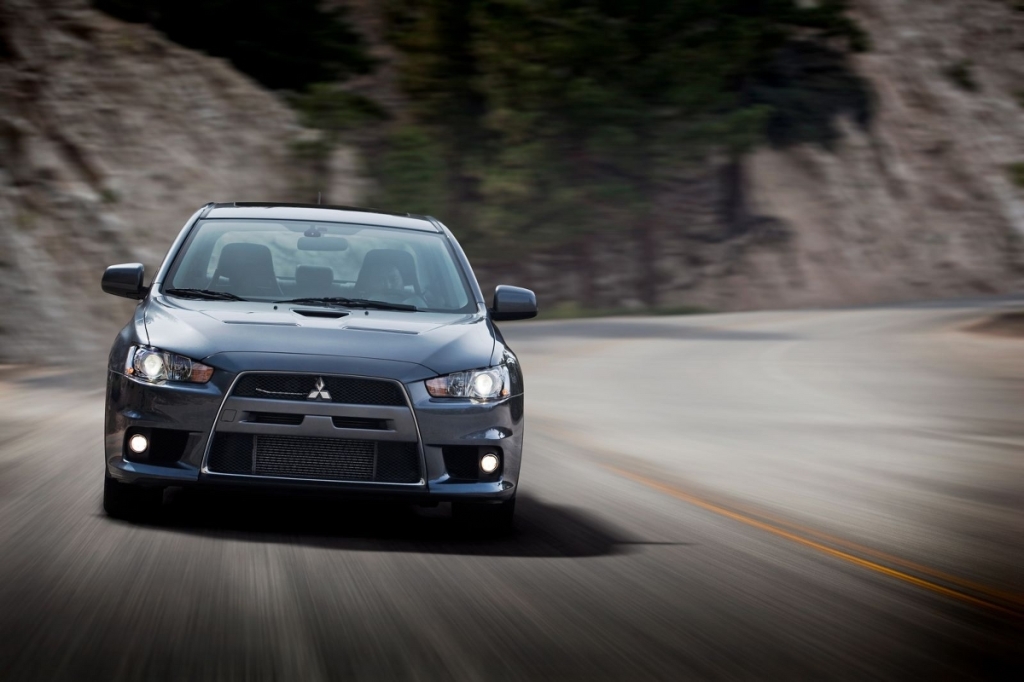 Guess we'll add fuel to the Subies vs. Evos fire. The Impreza was almost a sure thing on this list. When I say that the Evo's rally heritage, capable 4WD and nimble suspension for all types of conditions make it a go-to snow car, I could just as easily be talking of the Subaru. But given it's polarizing style and bro-tastic customer base, the Lancer comes out on top.
4- Ford F-150 SVT Raptor
It's no secret that I fell for the Raptor like a teenage girl after a romp with the high school quarterback (…that was…revealing), so it's no surprise to see it on this list. The Raptor's 6.2 V8 and Fox sport suspension conquers any terrain that doesn't instantly smooth itself in the gaze of the truck. Hairy chest and big brass ones come equipped as standard.
3- Lancia Stratos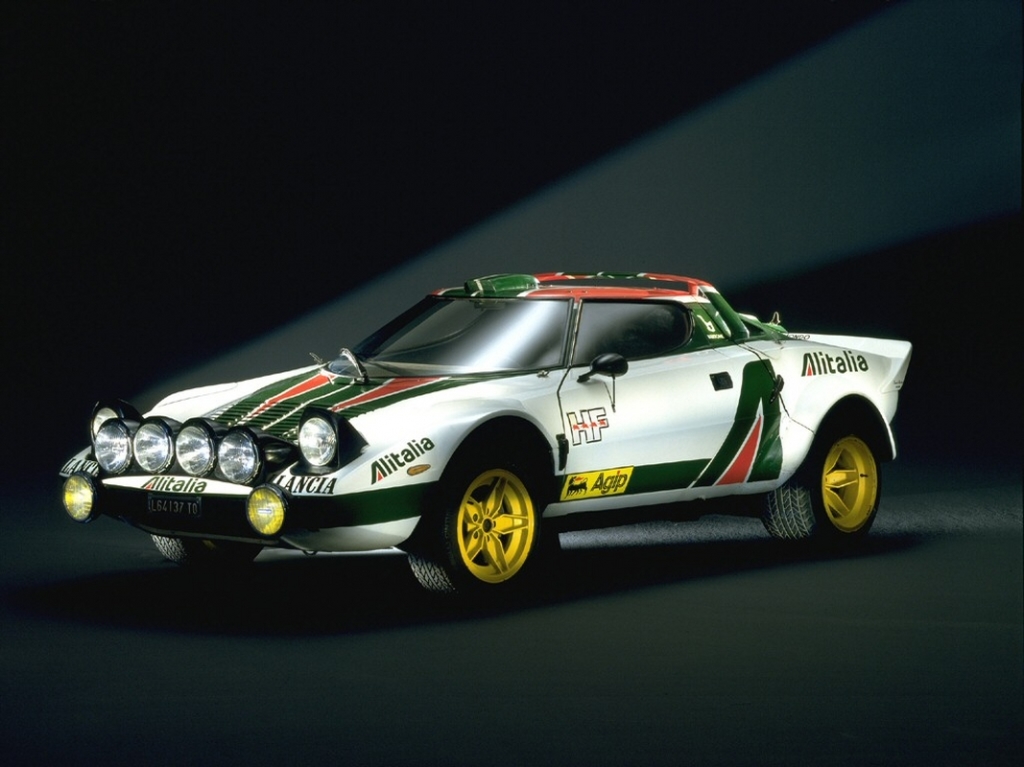 There are few true genuine rally cars that will turn head like the Stratos, for a number of reasons. People nowadays would find it difficult to fathom a sexy, Italian, rear-wheel-drive rally car, but this mid-engined beauty sweeped championships throughout the seventies. There are rumors of a comeback, but could it dazzle like the original?
2- '73 Charger from Out Cold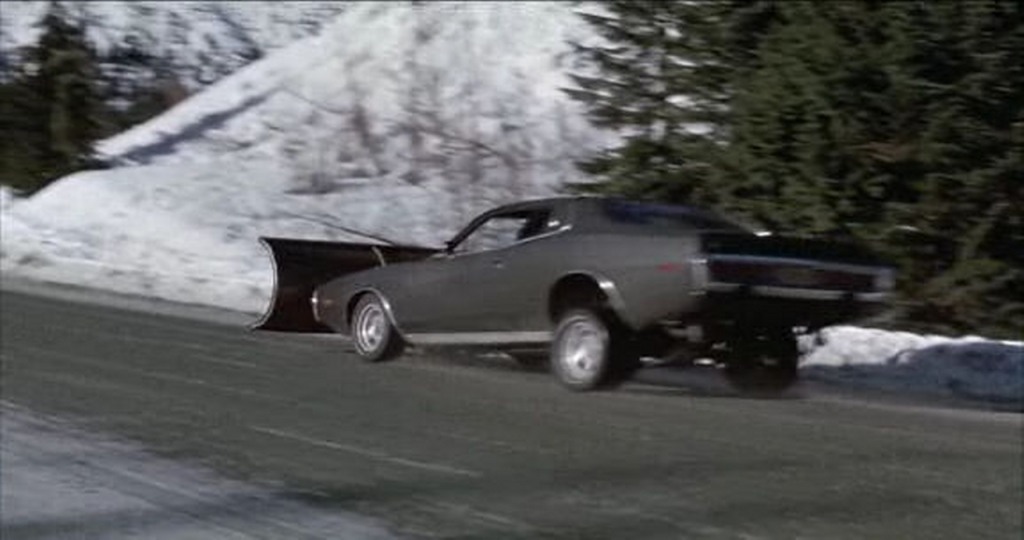 "I drive a Dodge Charger"
"It's snowing"
"Fine, I drive a charger…with a plow."
– excerpt from the most badass conversation ever.
Marrying the twin disciplines of American muscle and…plowing, this particular ride shouts "Look out world! (seriously, look out), I throw sensibility and weight distribution to the four winds!" As hardcore as one must be to go this route, it most likely means you are susceptible to stuff like this:
1- Toyota Hilux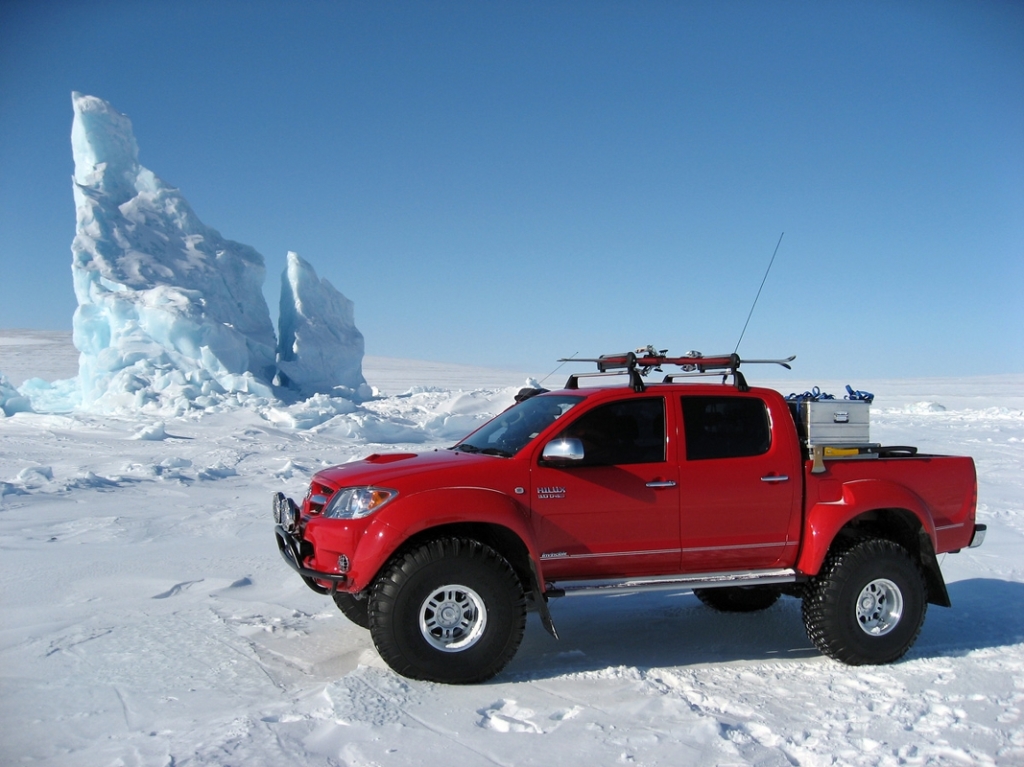 Glaciers. Lava. Trees. The sea. A building. That's quite a hit list. If ever a car showed a will to live, it's the Hilux in it's many incarnations in the hands of the Top Gear crew. Going somewhere in the Hilux means "I'm coming back alive."
Agree? Disagree? what's your top 5? Let us know!